Just as more workplaces are allowing their employees to use social networking sites on the job, the sites are getting more infected by malware, thus becoming more dangerous, and giving corporate IT folks one more thing to worry about.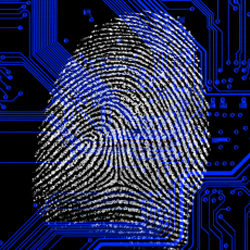 Larry Barrett of eSecurityPlanet.com came across a new study by security company Sophos that's full of scary facts and figures about social networking sites and the risks they present. It says 72 percent of more than 500 companies surveyed believe sites like Facebook and Twitter pose serious risks to their companies' data, and that IT is dealing with a record number of spam and malware attacks, most of them originating from social networking sites.

Sixty percent of respondents said Facebook was their most feared social networking site, followed by MySpace at 18 percent, Twitter at 17 percent and LinkedIn at 4 percent.

Despite the risks, enterprise clients are conflicted on how best to balance the risks and rewards of social media. According to Sophos, 49 percent of companies surveyed allow their employees to have unfettered access to Facebook - up 13 percent from a year ago - even though they know that much of the spam and malware infecting their networks originates on the site.
When cybercrooks have can find a route into the corporate network and all of its attached computers, they pose a real threat to a company's reputation. Perhaps it's not such a good idea to let the workforce poke each other on Facebook all day.

-- Don Willmott