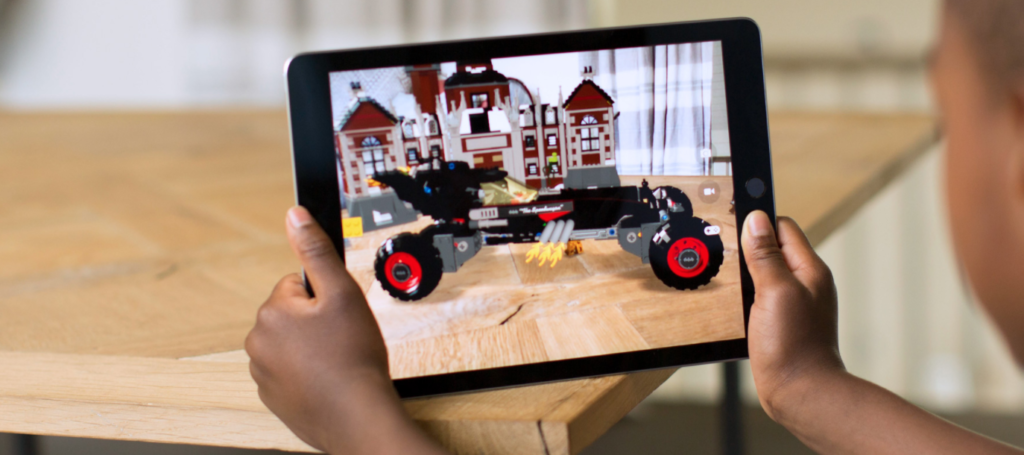 If tech's largest companies want to keep growing at a pace that satisfies Wall Street—and by extension, their shareholders—their new initiatives must become multi-billion-dollar businesses. That's the pressure facing Google, Apple, Microsoft, and Facebook as they separately pursue virtual reality (VR) and augmented reality (AR). Will developers and consumers gravitate toward these new technologies in sufficient numbers? Can VR and AR eventually become businesses on the scale of the existing smartphone market? During this year's edition of its annual WWDC conference, Apple revealed that its Mac lineup would support virtual reality development. The upcoming iMac Pro has more than enough power under the hood to fulfill developers' needs on that front; the rest of the Mac line, meanwhile, will have enhanced support for external graphics hardware, letting you plug in whatever you desire to create VR environments. On the mobile front, iOS 11 will drive augmented-reality experiences.
ARKit
will give developers the ability to build AR apps and games, thanks to tools that can detect real-world objects and map virtual elements atop them. (ARKit will run on Apple's A9 and A10 processors.) WWDC came on the heels of Google's I/O conference in May, in which the search-engine giant announced its strategy to issue standalone VR headsets. Google plans on collaborating with hardware partners on that initiative, including HTC and Lenovo. That's in edition to Google Cardboard and the first-generation Daydream headset, both low-cost options that rely on Android phones as a VR "screen."
Google's SDK for Daydream
lets developers build Android-centric VR experiences. The month before
that
, Facebook announced the next iteration of its own VR and AR programs, including
a new AR platform dubbed "Camera Effects,"
which will live inside of Facebook apps. And at its annual Build conference, Microsoft rolled out "mixed reality" headsets that will attempt to blend VR and AR. Like Google, Microsoft is working with hardware partners on the initiative, and wants developers to build apps through the
Windows Dev Center
. All of these companies are hoping to leverage their existing customer base in order to quickly ramp up their AR and VR efforts. In fact, despite rumors of
a headset of some sort
in the works, Apple's initial reveal focused heavily on AR via the iPhone and iPad—two devices with huge audiences—and VR through other firms' hardware, most notably the HTC Vive. But having a billion customers for one product doesn't ensure the success of your next effort; people love using free search and social networks, and might shell out a few hundred bucks every other year for the latest phone—but that doesn't mean they'll commit the time, money, and effort necessarily to jump on the AR and VR platforms linked, however tightly, to those other products. However, customers will rush after a "killer app" or remarkable game. Just look at how
"Pokemon Go"
singlehandedly demonstrated the viability of AR on smartphones, earning millions of dollars and creating millions of fans in the process. While a single game or app won't propel a multi-billion-dollar business, a collection of strong products from a variety of developers certainly would—after all, that's exactly what happened with smartphones (and, to a lesser degree, tablets). Many developers, always wary of their time and resources, may sit back and wait to see which AR and VR platforms gain traction. For those who want to experiment with the market, though, there are now a variety of toolkits available. Test what's out there, and see if any draw your interest.