Our weekly snapshot of who's hiring and who's firing across the IT landscape.
HIRING
Automotive giant
Ford
plans to hire 800 salaried workers
this year, with roughly 80 percent of them going to engineers and other IT specialists. Most of the positions will be based in Michigan. [Dice News]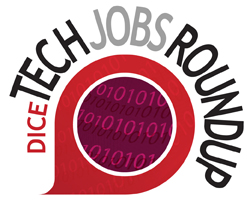 Bristol-Myers Squibb
is
consolidating its internal services at a new center in Tampa, Fla.
The facility is expected to open in January. It will be staffed with 250 workers who'll support Bristol-Myers' North American businesses. An undetermined number of the jobs are in IT, and the company expects to hire from the Florida tech community. [Dice News]
WS02
, an enterprise middleware software company with offices in Palo Alto, launched a new subsidiary called WS02 Federal Systems to focus on the defense, intelligence, law enforcement and civilian government markets. Although the business will be based in Washington, D.C., most of its initial hires will come from within WS02. These positions will include IT architects, developers, deployment specialists and support staff for WS02 technology in the federal market. [Dice News]
LAYOFFS
BlackBerry
cut 250 employees
from its new product testing site, an
expected move
after the company posted first quarter results. According to the company, affected employees supported its manufacturing and R&D efforts. [Dice News]
Alcatel-Lucent reduced its workforce
by about 7,500 employees
during the first half of 2013, and more cuts are coming. "In the next coming quarters, there will be some impact from additional departures we are managing and generating right now," said CEO Michel Combes during a conference call with analysts. [Dice News]
Intersil
, a Milpitas, Calif., company that develops and manufactures high-performance analog, mixed signal and power management integrated circuits, is
cutting approximately 150 workers
. Most of the layoffs are expected to be in manufacturing, sales and administration. [Dice News]
Spirit AeroSystems
is laying off approximately
360 salaried support and management personnel
, with engineers and other IT workers expected to take the brunt of the action. The Kansas-based company, which provides fuselages to aircraft manufacturers, is making the job cuts at its Kansas and Oklahoma facilities. [Dice News]
Is there hiring or firing going on at your company? Email what you know — in confidence, of course — to tips @ dice.com. (And remember, you probably don't want to send it from your company email address.)