Management and technical consulting jobs continue to post strong growth, showing a nearly 6 percent gain in April over their performance a year ago, according to the Bureau of Labor Statistics.It was the best-performing sector in tech, where the number of jobs overall rose 2.6 percent. Not only was the sector the highest gainer for the month, but it's posted consecutive monthly growth since the turn of the year. In January, there were nearly 1.16 million jobs in the area. By April, the number of jobs rose by 1.7 percent to nearly 1.18 million.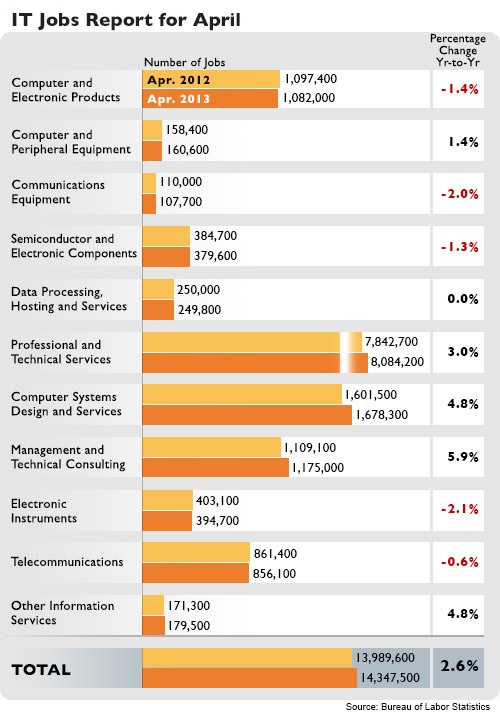 Previously, Eduardo Martinez, a senior economist for Moody's Analytics, told Dice News that consulting jobs
remain strong
because companies still loathe to hire full-time IT workers. Such an approach also bodes well for the services sector, where companies rely on vendors to deliver required projects and tasks, rather than do them in-house. Meanwhile, the computer systems, design and services sector captured the second highest level of year-over-year job growth and showed strong consecutive monthly growth so far this year. There were some 1.66 million jobs in January, which rose about 1 percent to 1.68 million jobs in April. And while the professional and technical services sector -- which by far employs the most people in tech -- posted a decent 3 percent rise from a year ago, its consecutive monthly job growth only slightly outperformed computer systems, design and services. The number of jobs in the sector increased 1.22 percent between January and April, from 7.8 million jobs to 8 million jobs.