As social networking continues to redefine communication, social gaming has emerged as yet another, very popular way to play games. This exploding industry has become synonymous with social sites like Facebook, where Mafia Wars and Farmville grew from quirky online games to incredibly popular games.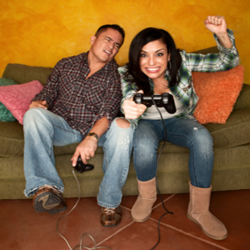 According to a recent survey conducted by the NPD Group, 20 percent of the U.S. population, or more than 50 million consumers have played games on social media sites. Social games have also tapped into audiences that traditional gaming platforms have struggled to reach the study found, with 35 percent of social gamers being new to gaming and the majority of these players (53 percent) are female.
This popularity, coupled with the increasing demand of mobile gaming, has created a tremendous demand for IT pros that can work in social gaming. One of the biggest demands is for engineers who can maintain large systems, Mashable reported.
"We have so many people playing our games," said Amitt Mahajan, director of engineering at Zynga Games, in the article. "We have unique problems when it comes to scaling our servers to handle the millions and millions and people that play our games every day, we're looking for folks willing to learn and grow with us in scaling servers."
Working in Social Gaming
Social games are made on strict deadlines with lots of pressure and long hours, especially at smaller studios, the article continues. However, these conditions also afford room for creativity and real ownership over the final product.
If you're interested in games, Mahajan said, there's no better experience (or way to show an employer) than to start making them yourself. Zynga's Staffing Director, Florence Thinh said in the article: "Engineers, engineers, engineers! For popular web companies, finding a strong PHP (or) Flash developer is a hot commodity. Also, UI Designers."
Jobs at video game companies generally fall into three categories: software engineers, programmers and artists/animators, as Dice reported. Activision, which primarily creates console games, needs software engineers who know C++ inside and out, who have 3 D math skills, and a strong computer science background, said Kate Ruddon, director of staffing for Activision.
Ultimately, though, it's having a passion for playing and creating games that will most likely lead to a successful career in the video game field, social or otherwise, according to the Mashable and Dice articles.
However, Activision CEO Bobby Kotick said while he is "hopeful" about social gaming, "monetization opportunities are still very speculative", he told Gamasutra. Which brings to question the ability of smaller social gaming companies to remain profitable in the long run and the job security in social gaming. If Activision jumps in, a social gaming job might be a very good bet.
--Chandler Harris