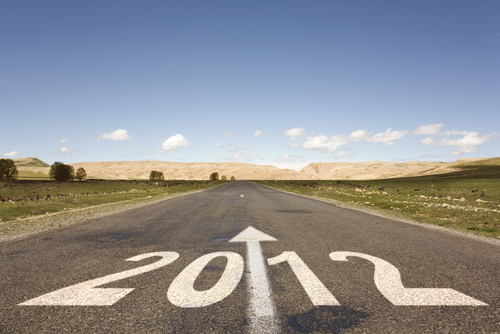 The emergence of the cloud and cloud services has slowly shoved the data center into the spotlight, as more and more people begin to understand what sort of infrastructure is needed to keep their Webmail humming. In 2012, it was
The New York Times
, of all publications, that brought the data center into the public's consciousness, via a series of articles that used a broad brush to paint the entire industry as wasteful and inefficient. However, we've found nine more issues that helped shape the year.
1.) VMware buys Nicira:
In July, VMware made a bold statement about the future of data center automation,
purchasing software-defined networking startup Nicira
for just under $1.3 billion in cash and stock. The purchase set the stage for a number of SDN-related technology acquisitions, including Cisco's acquisition of vCider and
Brocade absorbing Vyatta
, plus
Juniper's purchase of Contrail Systems
.
2.) U.S. government closes data centers:
The U.S. government's challenge to close 40 percent of the federal government's data centers, or roughly 1,200, by the end of 2015 as part of the FDCCI program is not
without its problems
, including cultural clashes. But the feds are representative of a growing trend to streamline datacenter use through virtualization and shuttering older facilities.
3.) Facebook, Apple build in Oregon:
Both
Apple and Facebook have confirmed plans to build out new data-center facilities in Prineville, Oregon
, joining
numerous others
that have settled there as well. With low tax rates, a naturally cool climate, and abundant water, what's not to love?
4.) Amazon's AWS outages:
Choosing between a privately owned datacenter and a public cloud like Amazon's AWS remains one of the key decisions for each enterprise. But Amazon's relatively
high-profile AWS outages
in July and
October
may have given some IT administrators some second thoughts about the public cloud.
5.) Warm servers:
With groups such as the
GreenGrid arguing for warmer inlet temperatures
, datacenter designers may end up re-evaluating their need for mechanical chillers.
NEC and others
have begun to develop servers that account for the warmer temperatures.
6.) Open Compute Project:
Although the Open Compute Project dates back to 2011, the group began publishing some
real data
on its progress, as well as how Facebook (which is helping drive the project) used its internally-designed servers. In September, the project published its
first rack spec
. In the open-source space, we'd also be remiss if we also didn't mention OpenStack, which has been embraced by both
Dell
and Rackspace, among others.
7.) U.S. on top of TOP500:
While rooting for a U.S. supercomputer to top the TOP500 list might seem a bit unseemly to some, that's exactly what happened, with the
DOE's "Titan" currently residing as the fastest supercomputer
in the world. How long that will last, though, is anyone's guess; China's
Tienhe-2
may be next to climb to the top.
8.) Amazon's Glacier:
Tape backup may not be the sexiest technology. But
Amazon's high-durability archival storage
is nothing to be sneezed at.
9.) The New York Times takes on data centers:
When the Gray Lady criticized the entire data center industry as inefficient, it
raised hackles across the board
. While the
Times
followed up with a look at how
Microsoft allegedly played hardball in building a new data center
, its "Cloud Factories" series nonetheless died a quick death.
10.) Superstorm Sandy:
To some, Sandy was a story on the evening news. To the East Coast, it was a natural disaster of epic proportions. In addition to
daily news coverage
, Slashdot looked at three data centers and how they handled Sandy:
CoreSite
,
IPR
, and
Peer1
. We'll identify 2013's top trends in a future post. Until then, happy holidays from Slashdot!
Image Source: Shutterstock/

marino bocelli