If you're looking for a growth industry in which to ply your trade, a blizzard of factoids from IT Facts makes the case that you could do worse than to look into global mobile entertainment. It's a market already worth $32 billion, and is destined to grow 28 percent in 2010, according to KPMG.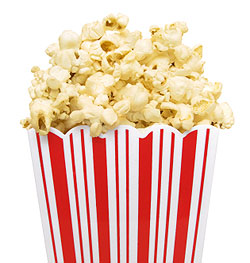 If you don't know what mobile entertainment is, ask your kids or take a trip through the iPhone apps store. With tens of millions of cell phone users worldwide now fully equipped to enjoy entertaining apps delivered at WiFi or 3G speeds, the next big thing is content. Just the other day, I read an announcement about DramaFever.com, a soon-to-launch service that will deliver free, legal, and high-quality downloads of Asian TV dramas via the net to any device that can handle the streaming files. It'll be a godsend to millions of fans who now have to dumpster dive through piles of buggy, pirated, and virus-infected files to watch their favorite shows. Multiply this example by a million, and you get the idea.
Visit the Mobile Entertainment Forum to get more ideas of what's going on. You'll know right away if you have the IT skills to play a part. If not, you'll see what you'll need to learn if you want to get involved.
-- Don Willmott