For some light weekend reading, here are this week's most popular stories.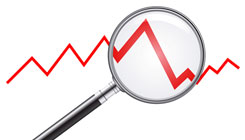 Tech Sector Layoffs Decline from 2012:
Tech sector layoffs spiked in the second quarter, with some 16,404 jobs being lost, nearly 5 times the level of the previous period. Still, it's a dramatic improvement over the second quarter of 2012, when more than 32,000 jobs were eliminated, according to data from outplacement firm Challenger, Gray & Christmas.
How to Succeed as a Great Programmer:
Common industry knowledge asserts that a great programmer can be 20 times as effective as an average one." One reason: Great programmers can add multiple levels of sophistication to the development process, resulting in an elevated design and user experience.
5 Things to Learn About Computer Science Degrees:
Computer science degrees come with a common misconception, which often discourages students from pursuing a degree: They'll turn you into an isolated code cruncher. That's not really the case.
5 Top Jobs for Computer Science Graduates:
As another academic year nears a close and a fresh crop of computer science graduates plunges into the job market, it's the right time to ask a simple question: Where can they find the best opportunities?
American Eagle Hiring 100 in Engineering, Dev Ops:
Clothing retailer American Eagle Outfitters plans to hire at least 100 engineering and development operations people in its new San Francisco office over the next 12 months.