Is there a more obvious way to increase your income than to teach what you know? After all, IT training is a growing market and there are plenty of opportunities for certified trainers. Network World's Linda Musthaler investigated
the steps needed to launch a training career
. While it takes time, money and work, the payoff can be significant.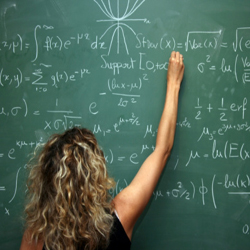 The first big piece of advice: Get certified in your area of expertise.
Most vendors want you to hold one or more technical certifications covering their products, at least for the products represented in the courses you would teach. For example, a trainer who teaches Cisco courses must minimally hold the CCNA certification.If the trainer is going to present a specialty course, he also must hold any related certifications for that specific topic.
Next: get a technical trainer credential.
This certification validates that you have the necessary presentation and classroom skills to teach adults. Just because you are an expert IT professional doesn't mean you have the skills to be a great trainer. Most of the big vendors have their own trainer certification. You can also seek out vendor neutral instructor certifications from firms such as CompTIA.
Finally, Musthaler says, look for work from the vendors themselves, or from providers such as
Next Step Learning
,
New Horizons
,
Global Knowledge
or
QA
. There are even training brokers. Not everyone can become a good teacher but if you think you have the right stuff, training could be the key to unlocking plenty of extra income.
-- Don Willmott