Early in the year, I
outlined trends
on the mobile frontier of machine-to-machine (M2M) and the Internet of Things (IoT). Developments in new microcontrollers, digital radios, "everywhere" connectivity and cloud-based applications are sweeping through the consumer markets, at incredible speed.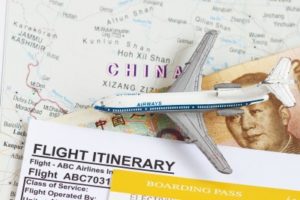 Obscure new technologies that work in concert with mobile devices are also just begging to be (re)discovered and applied by the inquisitive developer. Here are some worth noting.
RDBS On M2M Devices
Recently, I talked to Bellevue, Wash.-based
ITTIA
about its relational database system for mobile and machine-to-machine transactions. Founded in 2000, the company has 10 people and began releasing small-footprint relational database system products in 2007. The framework has plenty of space for operation on tiny devices like the Raspberry Pi or the Beagleboard. Much of ITTIA's activity is with clients designing custom solutions that negotiate complex SQL queries between devices. If you need to do analysis and queries down at the discrete device level, you might want to give it a look.
Use The Audio Jack For Data
Everybody has seen the Square and PayPal readers that plug into smartphones. A number of organizations are using the audio port data technique to communicate with external hardware. Early mobile devices were limited because they typically only provided an audio output function to headphones or speakers. But modern smartphones integrate both audio output and input into the ports, so data transfer is practical. Have a look at these stories and see if the idea might be suitable for your projects or products.
IoT – Radio Input
This last example goes way off the mobile reservation, although you'll recognize the method to my madness. I'm talking about
Flightradar's aircraft data radios
. Flightradar24 runs in your browser and as an app on mobile phones. It gives a real- and near-real-time account of commercial aircraft flight information. Pull it up on a desktop and you'll get a detailed map of your chosen area, with airplane icons tracking their flight paths. Click on one of the planes to get the flight number, carrier, speed, altitude and so on. So where's the mobile magic? It turns out that Flightradar uses little aircraft data radios that are simply plugged into the Internet around the globe to intercept localized transponder data and send it back to its database. So, for example, if I had a one of the radios at my house here in Orlando, all the planes that were flying around in the area would be picked up and the data would be sent to Flightradar. (Contact them if you're interested in contributing a bit of your bandwidth to feed them data.) In the bigger scheme of things, Flightradar is taking locally collected data (via the radios) and pushing it up to their database so they can constantly update their flight maps. While we usually think of the Internet of Things as an Internet-connected light bulb or refrigerator, the Flightradar radio/Internet device is really the same thing with a little twist on what's connected to the input. What other interesting (and profitable) applications could be built by collecting localized radio traffic and sending the data up the line for analysis on a server somewhere? If you came up with one, it would only be proper to continuously update the results on an always-connected smartphone or tablet. You get the picture.