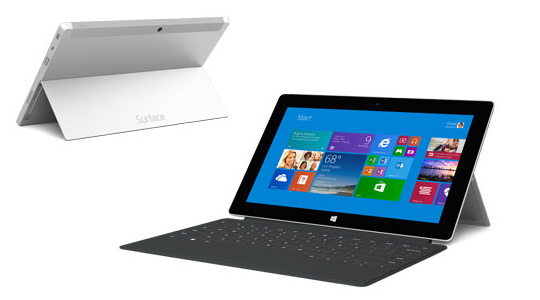 Over the weekend, numerous Windows RT users complained to Microsoft that the operating system's 8.1 update had resulted in the infamous Blue Screen of Death (BSOD). "Microsoft is investigating a situation affecting a limited number of users updating their Windows RT devices to Windows RT 8.1," read the company's response on its
official Answers Website
. "As a result, we have temporarily removed the Windows RT 8.1 update from the Windows Store." But Microsoft offered no further updates about a fix.
An article at InfoWorld
mentions a third-party engineer with a workaround (which requires a USB recovery drive, something many Windows RT users may not have available) even while questioning the trustworthiness of the source. (That's not to say the engineer himself is untrustworthy, but it pays to be paranoid on the Internet.) Meanwhile,
The Register
suggests the underlying issue has something to do with the boot configuration. The update snafu comes at a delicate time for Microsoft, as it's trying to earn some additional goodwill for Windows RT ahead of the upcoming launch of the
Surface 2 tablet
, which the company builds in-house. Windows RT is a version of Windows 8 for tablets that rely on the ARM chip architecture; "regular" Windows 8, like previous versions of the Windows franchise, was built for x86-based systems. Sales of the Windows RT-loaded Surface RT, the Surface 2's predecessor, were so bad that Microsoft eventually had to take a $900 million write-down on its existing device stock. (In a nod to consumer confusion over the differences between Windows 8 and Windows RT, Microsoft dropped "RT" from the Surface 2's name.) While it's premature to declare an entire software platform dead because of one faulty update, this minor fracas will likely revive questions about Windows RT's viability in a marketplace crowded with other ARM-based alternatives such as Apple's iPad. Supporters have long argued that, given ARM's popularity, Microsoft had little choice but to push out its own category contender. But Microsoft ran into a few problems with Windows RT's execution. Heading into last year's launch, Microsoft executives promised that their promotional campaign would highlight the differences between Windows 8 and Windows RT—but the resulting ad push never highlighted why a customer should buy a Windows RT tablet over competing tablets on the market, or even Windows 8-loaded devices. On top of that, consumers and businesses had issues with Windows RT's inability to run Windows legacy apps. Why would any firm spend thousands of dollars on tablets (and maybe even laptops) loaded with Windows RT, when they could simply purchase Windows 8 tablets such as the Surface Pro, or even a rival product capable of running Microsoft software like Office? Windows RT supporters would argue that Microsoft had to start somewhere, and that the company has the ability to play an extremely long game when it comes to introducing any new technology. But Microsoft didn't do itself any favors with a muddled rollout, and now it's an open question of whether the platform—even with another expensive advertising push behind the Surface 2—can truly succeed in the face of fierce competition from Apple, Google, and other experienced competitors. The latest issue with this 8.1 update certainly won't help matters.
Image: Microsoft