At least 250 high tech jobs will be created in upstate Salina, N.Y. - near Syracuse - after a former GE laboratory is converted into a nanotechnology research and development facility.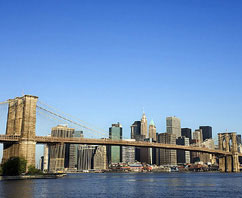 The $28 million project is a collaboration between Lockheed Martin, The College of Nanoscale Science and Engineering and local government. The center will allow local companies - including Lockheed Martin - to utilize technologies developed at the NanoTech complex in Albany, and will foster new commercial and military nanotechnology applications.
In the next 18 months, the center will be infused with an additional $250 million investment and as much as $1 billion after that. This building adds to the state's already announced plans for a business incubator and technology accelerator in the Utica/Rome campus at NYU.
Lockheed Martin, which has a major presence in the area, has spearheaded the effort to resurrect the lab. The company hopes that this will foster other investments from smaller players in the region.
Nanotechnology is nothing new to the building: In 1953, the first transistor radio was designed and built there.
-- Dino Londis