With tech salaries rising to their highest level in a decade last year, it's a good time to size up your marketability and maybe push your boss for a bit more money. But how?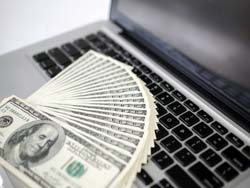 For starters, think location, location, location. What works in real estate can also play out when it comes to salary, since
jobs in some metro areas yield better compensation than similar jobs in other locales
. Surprisingly, Pittsburgh tech professionals reaped the largest percentage increase in pay last year -- jumping 18 percent to an average salary of $76,207. While
tech salaries overall rose 5 percent last year nationwide
, some occupations' compensation grew at substantially higher rates. For example, network managers averaged an 11.2 percent increase, to come in at an average of $68,347. Help desk workers saw gains of nearly 10 percent. Additionally, hiring managers are reporting strong demand for tech professionals trained in Linux, and expect to hire a sizable number of them through the summer. That means they'll have to pay more to get the expertise they want. Those are just some of the points to consider as you weigh whether you should maneuver for a raise. Here are some stories to help you some more in your research.