It's always important to treat your clients well. After all, client retention is the best strategy to success: It's easier to retain good clients than it is to land new ones.
Last week
, I discussed two strategies for treating your most valued clients well – how you can let them know they are important to you. Specifically, we talked about: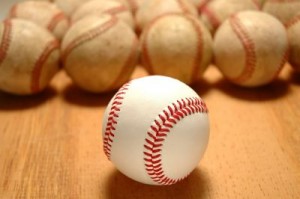 Reaching out to clients even when you're not currently working for them.
Sending them new business whenever possible.
This week, we'll cover the remaining three of my top five strategies for letting my best clients know how important they are to me.
Refer to Them in Online Articles or Posts
If part of your business includes writing expert content for your own blog or someone else's, including references to your clients can go a long way to letting them know how much you value your working relationship. Be sure to send your primary contact a link to the article, since it will certainly interest them, and it may be a reference they can use in their own marketing processes.
Give Them Advertising on Your Consulting Site
Giving clients a free advertising slot says a lot about how much they mean to you. Assuming they're a well-known company, the ad can be good for your business when others see that the client is associated with you and likes your site enough to advertise on it. Not only can that draw in new business for you, it could also lead to more advertising opportunities on your site.
Send Something Personal Their Way
This may be hard to do, but it can result in a huge boost to your relationship with key clients. The few times I've done this, I reaped big rewards. Once, I noticed the vice president of one client was a big Yankees fan. I had a baseball program from my childhood that contained autographs from some player, which didn't mean anything to me anymore. I knew they would to him, and when I gave him the program, he was overwhelmed. Another example: During a casual meeting, I noticed my client was wearing a concert t-shirt from his favorite band. Since I'm a collector of rare live recordings – I have thousands of them – I sifted through and made him a copy of a great session. It proved to be another great boost. For such approaches to work, you have to have the perfect combination of knowing your client's personal preference and ability to connect that interest with something they can't normally get themselves. This one isn't for everyone but if you can do it, your clients will never forget it. The bottom line is that you don't treat all of your clients the same way, whether you mean to or not. Of course you want to treat them all very well, but go the extra mile for those that stand out -- like the ones who have the greatest impact on your revenue and profit margin. Do something extra so they know they're important and they won't forget to come back to you again. And they likely will keep coming back. It's a win-win.