[caption id="attachment_14944" align="aligncenter" width="618"]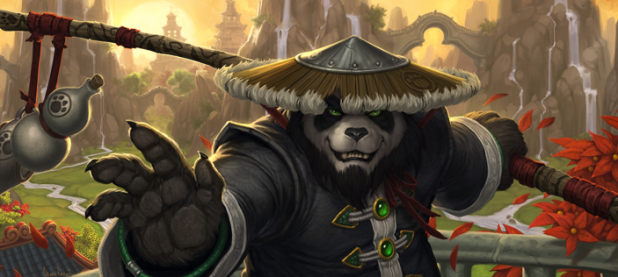 This CIA officer would like to talk to you about arms dealing in Afghanistan.[/caption] Imagine the vital intelligence you could learn from an elf. American and British spy agencies have conducted surveillance in online games such as World of Warcraft and Second Life, according to documents supplied by government whistleblower Edward Snowden to news outlets such as
The New York Times
. Those agencies fear that terrorists and other nefarious types could use virtual worlds as a way to communicate with each other and even transfer funds.
According to the Times
, agency operatives have set up character profiles in the most popular Massively Multiplayer Online Games (MMOGs), which they use to "snoop and to try to recruit informers, while also collecting data and contents of communications between players." One Snowden-provided document details how the NSA believes its agents signed into World of Warcraft—where a variety of virtual creatures battle for supremacy of a mystical realm—are ideally positioned to gather intelligence on the Islamic extremist groups who apparently believe that a pseudo-Tolkien environment is the best place to discuss topics such as arms dealing. Another document details how the GCHQ—Britain's equivalent of the NSA—managed to pull down 176,677 lines of data from virtual world Second Life, including instant messages and financial transactions. So many CIA, FBI, and Department of Defense operatives ended up lurking around Second Life, it necessitated the founding of a "deconfliction" group so they wouldn't trip over each other. Spokespeople from Microsoft (which maintains Xbox Live, an online gaming network reportedly targeted by the various agencies) and Blizzard (which built World of Warcraft) either refused to comment or claimed they unaware of surveillance activity taking place. In response to what many perceive as the NSA's overreach, President Barack Obama plans on reining in the National Security Agency's surveillance programs, but the extent of those measures remains unclear. "I'll be proposing some self-restraint on the NSA. And… to initiate some reforms that can give people more confidence, " he told television reporter Chris Matthews during a taped interview for MSNBC,
according to Politico
.
He also acknowledged that, while the NSA is blocked by its charter from engaging in domestic surveillance, the agency is "more aggressive" and "not constrained by laws" when it comes to operating outside U.S. borders. Even if the federal government reins back some of its overarching intelligence operations, it's unlikely that online games—a hugely popular way for spending time online—will be surveillance-free anytime soon.
Image: Blizzard