[caption id="attachment_11437" align="aligncenter" width="569"]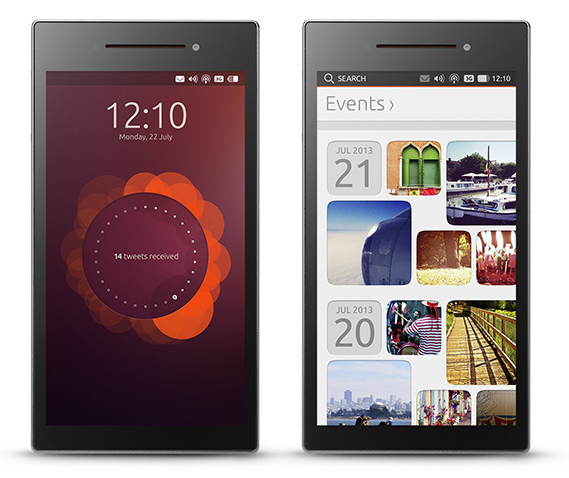 The Ubuntu Edge: doomed?[/caption] It was an ambitious project, one that could have redefined how smartphones are conceived, designed and manufactured. Instead of partnering with a major manufacturer on a new handheld, Canonical (a company that works with the open-source community to support Ubuntu worldwide) decided to fund its Ubuntu Edge smartphone
via crowdfunding Website Indiegogo
. But crowdfunding a smartphone is an altogether different proposition than, say, sponsoring somebody's jazz album on
Kickstarter
: Canonical placed its funding goal at $32 million, an ambitious number for a project where most people will contribute a couple hundred dollars at most. At first it looked as if Canonical's campaign would prove a success: donors poured $3.45 million into the project within the first 24 hours. But the donation rate soon slowed.
As quoted in The Guardian
, statistical consulting firm Open Analytics now estimates that the Ubuntu Edge will raise somewhere in the neighborhood of $18 million and $22 million, impressive by crowdfunding standards but not enough to actually release the money to Canonical for production. There are 15 days left until the campaign expires, and funding currently stands at $8,362,865. "If we don't reach our target there won't be an Ubuntu Edge," a Canonical spokesperson told
The Guardian
. "We greatly appreciate every bit of support we receive during the 30 days. The funding target takes into account the large cost of manufacturing a high-end smartphone."
T
he
Verge
also broke down the direness of the situation: "[Canonical] saw a precipitous 84 percent drop in pledges in week two of the campaign, and in the last full 24-hour day, it only managed to raise $80,000, meaning that less than 100 people opted to 'buy' an Edge smartphone yesterday." In early January, Canonical announced that it was working on a version of the open-source Ubuntu OS for smartphones. It subsequently released system requirements for entry-level and higher-end devices, a preview SDK, app design guides, and finally the open-source code for a Touch Developer Preview. The Ubuntu mobile platform will allow HTML5 and native apps, with Web apps running independently of the browser (albeit with full access to system resources). From the very beginning, the question lingered about which manufacturers—if any—would actually jump aboard the project. Indiegogo must have seemed like a particularly innovative solution: offer up a sleek, 4.5-inch smartphone running Ubuntu to however many backers donated $775 or more, and watch the funding roll in. That crowdfunding effort was always ambitious, and now it seems to be in trouble. Will the Ubuntu Edge ever see the light of day, or is a project this size—designing and manufacturing a new smartphone—simply outside a crowd's reach?
Image: Canonical