By Don Willmott
This morning's headlines remind us that today is the fifth birthday of YouTube the Web's premier destination for online video. I can't remember the first YouTube video I ever watched, but I do know that within months of its launch I was using it daily to indulge my fascination with Japanese TV commercials. Among the site's current shocking stats: Its videos get viewed two billion times a day; it's the third most visited site on the Internet; and it adds 24 hours of new video every minute.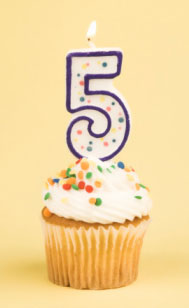 By heralding the age of online video - and now online HD video - YouTube and its competitors have also had a significant impact in the workplace, and not just because employees are wasting hours watching viral videos of gruesome skateboarding wipeouts. Video is increasingly seen as an essential corporate communications tool both internally, for tasks such as training and compliance, and externally, for marketing and customer outreach efforts.
And that means that IT has had to step up its game in order to move gigabytes of video efficiently around the organization and out into the world. There's a whole "video asset management" market which, according to consultants at Frost & Sullivan, is already at $100 million in annual revenue and growing about 20 percent annually. As they put it, "Enterprise video is no longer seen as 'nice to have' and has now started establishing itself as an integral part of everyday business ... Video proliferation in the enterprise is here to stay, and the biggest challenge that organizations need to face is the ability to secure, manage, repurpose, and distribute this never ending content stream in a robust and scalable environment - anytime, anywhere and on-demand."
Well said. The challenge, especially in larger organizations, is to keep track of it all and manage and archive it from a central location where it can be served and saved reliably. Enterprise video has emerged somewhat organically, popping up first in various siloed departments - HR, marketing, training- and therefore, imposing some centralized IT control on it can be tough. This aspect of data storage and management is vital, though, especially when customer-facing videos are part of the mix and solid performance is mandatory. Develop these skills, and you're sure to be popular.
I've certainly noticed how often video comes up in the planning meetings I attend at all sorts of businesses. You should see what goes on in traditional print publishing companies these days as old school editors futz with iPads and discuss how to bring their antiquated paper publications to life on screen as videos and get them online. (One might argue that the future isn't really video but rather "apps," but that's a discussion for another column.) Walk into a meeting like that with answers, and you'll get a gold star.
If you have ambitions to communicate with customers via video, check out AdobeTV. It's no shocker that the inventors of Flash would know what they're doing when it comes to video-based outreach. Just imagine what goes into this mini YouTube for Adobe fans and customers, and imagine how much it does for the promotion of the products and the brand. Microsoft offers something similar with its Showcase and it's clear that more of this is happening every day as gigabytes, terabytes, and petabytes of new video floods the Web to serve a hungry audience that increasingly expects to get its information from moving pictures. Come to think of it, I should probably be investing in a better graphics card and a new widescreen monitor.
Even if you're busy today, take a few minutes out today to remember how bleak and boring the world was before May 17, 2005 and to celebrate the ascent of online video and YouTube's big day by watching a vintage music video, a classic lip sync, or even a Japanese TV commercial.
How did we ever live without it?