A lethargic economy recovery in 2010 may limit salary and career growth for some workers, but those who pursue jobs in hot technologies stand the best chance of coming out on top.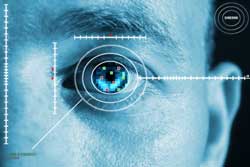 Dana Gardner, principal analyst at Interarbor Solutions was recently interviewed by David Foote about his predictions for the upcoming year. A replay of the interview is available via Podcast. The guts of it:

In the case of the services industry in particular, a BLS segment called Management and Technical Consulting Services has gained 11,600 jobs in the first 11 months of 2009, including gains for the last five months.

So, let's just say that, going into 2010, the services industry will absolutely be looking for talent. There's going to be probably a greater need for consultants, and companies looking for help in a lot of the execution. That's because there are still a lot of hiring restrictions out there right now. Companies simply cannot go to the market to find bodies, even if they wanted to.

Generally speaking, Dana, you're not going to see much happening in hiring in 2010, except maybe certain industries or niche skills, which I will talk to today. Security is one. Enterprise resource planning (ERP), particularly around SAP is another. We're looking at eCommerce, whole market basket of eCommerce jobs and skills, and web development.
And Foote's complete list of hot technologies for 2010:
IT security
Architecture
SAP and ERP
Web development
E-commerce
Cloud computing
Virtualization
Open source
IP networks
SOA/WOA
Social media
Do you use data to manage your career? Share your best practices buy posting a comment below..

-- Leslie Stevens-Huffman