[caption id="attachment_9425" align="aligncenter" width="618"]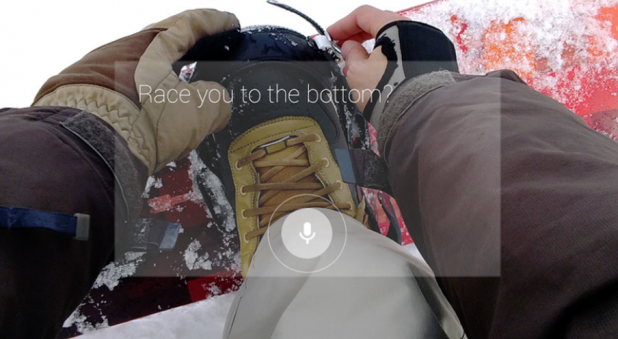 Just wait until everyone around you is recording every moment of every day with their special eyeglasses.[/caption] A new report from research firm IHS suggests that the "smart glasses" market could grow to roughly 9.4 million units by 2016. Much of that growth hinges on whether Google Glass succeeds in the open marketplace. The augmented-reality headgear allows users to see information on a tiny screen embedded in one of the lenses, and record the world around them with a built-in camera. Reports indicate that the device
could reach consumers
within the next year. "The applications are far more critical than the hardware when it comes to the success of Google Glass," Theo Ahadome, senior analyst at IHS, wrote in a statement
accompanying the prediction
. "In fact, the hardware is much less relevant to the growth of Google Glass than for any other personal communications device in recent history. This is because the utility of Google Glass is not readily apparent, so everything will depend on the appeal of the apps." The IHS numbers come a few days after ChangeWave Research (a service of 451 Research) released a survey indicating a significant percentage of consumers would purchase an Apple "iWatch," should such a "smart" timepiece hit the market at some future point. Some 5 percent of respondents to that survey indicated they were "very likely" to buy an "iWatch," with another 14 percent suggesting they were "somewhat likely" to do so. "
Loyalty to Apple
(18 percent) is a key reason respondents are likely to buy the new device," ChangeWave mentioned in its accompanying
research note
. "Other top reasons include
Convenience
(16 percent),
Cool Factor
(14 percent) and
Ease of Integrating with Other Apple Products
(11 percent)." Unlike Google Glass, an Apple timepiece is still little more than a rumor. Over the past few months,
a number of publications
—including
The New York Times
and
The Verge
—have quoted unnamed sources as saying the device is under development. Apple itself has remained characteristically tight-lipped, however, and the watch's possible features remain largely unclear. If the predictions by IHS and other firms prove correct, it could validate tech companies' recent interest in augmented-reality gear. In addition to Apple, a number of other IT giants (including Samsung and Microsoft) are reportedly exploring "smart watches." If Google Glass is a success, other companies could rush to put out their own special eyeglasses. Should the wearable-electronics market burgeon to smartphone-size revenue and profits, it could unleash a flood of new products on the market. And won't it be fun when everyone around you is recording every moment?
Image: Google