Why would anyone walk away from a company like Google? Because it's getting too big to be fun and innovative. Apparently, some of Google's best engineers are "chafing under the growing bureaucracy" and are leaving to start or work at smaller, nimbler companies. In the past five years, Google has grown from 5,000 to 23,000 employees. Running for the exits are low-level engineers, product managers, and some big shots, among them a creator of Google Maps and Google Wave. So far 142 have migrated to Facebook, while others are starting their own businesses.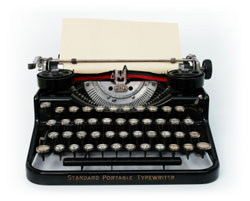 Those who choose to stay may find themselves working with Groupon. Google has made a breathtaking $5 billion-plus offer for the social media-driven discount aggregator.While that may seem like a price tag straight from the insane dot-com bubble, Groupon actually has great revenues and is riding a wave that shows no signs of abating.
General Motors says it will hire 1,000 engineers in the Detroit area to work on battery technologies for hybrid, electric and hydrogen fuel cell vehicles. It's perhaps the best and most forward-looking announcement to come out of GM since its restructuring began. Chrysler is following suit, planning to hire 1,000 tech workers.
Less happy is the news that the administration will freeze federal employee pay for two years. Tens of thousands of technology workers will be affected, especially those close to retirement and whose pensions are determined by their ending pay. One other impact: Government recruiters may have a hard time bringing in new talent, even though at least one survey says that government tech workers make ten percent more money than their private sector colleagues.
It's interesting, then, that the latest attention-grabbing Forbes magazine list, "Where Americans Earn the Most," identifies Washington as the metro area with the highest median family income. "In 2009 families in this region earned a median income of $102,340, a 0.7% increase from 2008. D.C. also boasts a better than average unemployment rate of 5.9%, far below the September's 9.2% national average." Rounding out the Forbes top 5: southwestern Connecticut, San Jose, Trenton, N.J., and San Francisco.
Upcoming Tech Events
December 6-9 - San Francsico
Salesforce.com brings together experts and users to get up to speed on the latest advances in Salesforce apps, the Force.com platform, and cloud computing.
Optimizing Disk Backups: Deduplication Appliance vs. Disk Staging
December 7, 12:00pm ET - online
This free one-hour Ziff Davis Enterprise Webinar will discuss the latest in disk backup strategies.
The GreenBiz Environmental Sustainability Tools Virtual Conference
December 9, 8:00am-2pm PT - online
Leading sustainability solutions experts come together to discuss the best ways to measure, manage, and optimize their carbon, energy, waste and water usage and share best practices in energy management to positively impact ROI.
-- Don Willmott