IBM has been on a tear recently
, with several analysts upgrading their company outlook. "We get the sense IBM has rejuvenated pride in its massive $6 billion annual research and development spend," one said, "in contrast to more standards/commodity-reliant competitors, seeing continued opportunities toward ever-higher margin mix."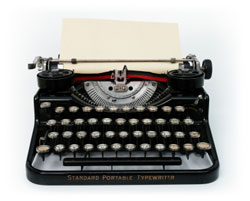 Apple also had a good week
, riding high on laudatory reviews of the iPad 2. Its planned
massive retail launch
is sure to help it retain dominant market share and shape what Steve Jobs is now calling the "post-PC era." The iPad 2 will be available at more than 10,000 retail locations. Even Wal-Mart is in on the action. Apple could sell as many as 5.5 million iPad 2s in its first quarter, beating the 3.2 million original iPads that were sold in the same amount of time.
Lots of smaller companies
are prospering as well. The Wall Street Journal published its list of
"The Next Big Thing 201: The Top 50 Venture-Funded Companies."
To be eligible, firms had to have received an equity round in the past three years and be valued at less than $1 billion. The paper's aim was to identify lesser-known contenders that are rising quickly and, at least in theory, likely to hire new employees sooner rather than later.
This isn't deterring startups
with no venture funding. To celebrate this week's SXSW,
the StartupBus project
, now in its second year, launched six buses from various cities to the Austin event. While on the road, teams of entrepreneurs will work to create and launch online businesses before getting to Austin. Last year's "buspreneurs" created two businesses. Though they didn't ultimately succeed, an important point about the pace of online business development was certainly made.
Maybe some of those buses
will pass through Wyoming, where
companies are being encouraged to build data processing centers.
As the Gov. Matt Mead points out, Wyoming's cold, which means cooling the energy-hungry facilities is easier and cheaper. To take advantage of the cooling factor but also relatively low energy costs, tax breaks and other incentives, EchoStar Broadcasting is building a 77,000 square-foot facility in Cheyenne. The state has its eye on Verizon, which needs to build a $4 billion data center that could employ 200 tech professionals. Meanwhile, the National Center for Atmospheric Research has begun construction of a $70 million facility in Cheyenne to house a supercomputer.
Still, talk of millions of iPads
or billions of research dollars shrinks to insignificance when compared to the $13.5 billion fortune that Facebook CEO Mark Zuckerberg has amassed, according to
Forbes' latest list of billionaires
. That's nothing compared to what he'll have soon according to EarthWeb's Mike Elgan, who believes Zuckerberg will ultimately become
the world's first hundred-billionaire
. "If you connect all the dots, it's clear to see that Facebook can have Amazon.com's breadth of products with Apple's 30 percent cut and the unrivaled attention of hundreds of millions of people. Facebook is going to make a LOT of money."
Upcoming Tech Events
South by Southwest
March 11-20 - Austin This much-anticipated gathering brings together the best, brightest, and coolest of movies, music, tech, and more in a nine-day festival of creativity and innovation.
IT Security Entrepreneurs' Forum
March 15-16 - Palo Alto This event connects innovative, emerging IT security solution providers, the system integration industry, and federal government communities. ITSEF promotes open innovation models and small business growth; increasing awareness of best-of-class technologies, people and organizations. It is supported by the Department of Homeland Security Science and Technology Directorate.
info360
March 21-24 - Washington, D.C. Need the ability to interact with anyone, anytime, on any device? Looking for information management solutions that are easier to buy, easier to integrate, easier to use and easier to scale? Thousands of business and IT professionals gather here to learn about the technologies that are changing the way enterprise information is used to drive business processes, collaboration, knowledge sharing and decision making. Pre-Conference Programs include AIIM Specialist Certificate Programs, Electronic Records Management (ERM) Specialist Certificate Course, and AIIM Practitioner Certificate Courses.
International CTIA Wireless
March 22-24 - Orlando Our mobile life is growing, with next generation networks on the horizon, the proliferation of applications, and the adoption of wireless in enterprise and verticals, the wireless and converged communications marketplace is growing exponentially and International CTIA Wireless is the place to learn all about it.
Structure Big Data
March 23 - New York This conference brings tech giants and startups together to discuss how companies can turn terabytes of "straw into gold" with actionable data. GigaOM will bring big industry names and deep analysis to this live forum. Experts will tell you where the money is coming from and where it will be heading next. How can you get a piece of the action?
Future of Software: Why Cloud Computing Matters to You
March 16, 2:00 p.m. ET - Online Cloud computing is transforming how businesses run their applications. Join this live webinar with Michael Fauscette, Group Vice President of Software Business Solutions, at leading analyst firm IDC to get the latest IDC insights on why and how businesses are using cloud computing applications. You'll hear the latest industry trends, and get practical strategies to plan your adoption.
-- Don Willmott