A flurry of facts and figures describes an IT employment market that's either up, down or in-between, depending on how you look at the overall environment. Moody's Analytics says the U.S. economy has added 47,000 technology jobs so far this year amid resurgent demand for tech products in Asia and Latin America. That's 15 percent growth this year, though keep in mind more than 300,000 tech jobs have been lost since the start of the current economic downturn.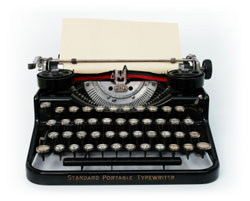 Additionally, employment numbers released by the Bureau of Labor Statistics reveal a net gain of 4,400 IT-related jobs in November, the sixth straight month of gains in IT labor segments. The hottest categories: Management and Technical Consulting Services, Computer Systems Design and Related Services, Data Processing, and Hosted and Related Services.
However, the TechServe Alliance, an IT industry group, ran its analysis of the BLS data and found that IT employment increased by only 600 jobs in November on a base of 3.9 million jobs. IT employment has increased by only 2.5 percent so far this year, the group says. Why so slow? The Hackett Group, a business advisory and consulting firm blames outsourcing and says that by 2014 there will be only 2 million back-office IT jobs in the U.S. and Europe, down from 4 million today.
One optimistic indicator: Eighty six percent of HR professionals planning to make hires in the next six months will do so in technology. That stat, which also comes from Technisource, is up 6 points since June. It goes nicely with a report that worldwide IT spending should rise 5.4 percent in 2011, to $1.6 trillion.
IT workers' luck may have something to do with where they live. The TechAmerica Foundation's Cybercities report shows that the New York metropolitan area - including counties from New York, New Jersey, and Pennsylvania - led the nation in high-tech employment, with 317,000 tech workers in 2009. Washington, D.C., which includes counties from three states and the District of Columbia, ranked second.San Jose/Silicon Valley was third.
In Connecticut, 110 IBM IT staffers who were laid off due to outsourcing can collect benefits under the government's Trade Adjustment Assistance program. They can get government subsidized training for new jobs, income supplements, healthcare tax credits, and other benefits, a potentially precedent-setting move.
Finally, 2010 marks the 25th anniversary of all sorts of iconic moments. If you're of a certain age, you're sure to remember most of them. "Back to the Future," for example?
Upcoming Tech Events
How to Combat Advanced Persistent Threats at the Application Layer
December 14, 2010, 11:00am PT - online
Intel and Independent Security Expert Gunnar Peterson shows how a new wave of organized, state-sponsored, espionage is targeting commercial and federal information systems with continuous long term attacks and how you can fight back.
Social Media in a Regulated Environment
December 10, 1:00pm ET - online
This FINRA regulation based training will discuss how to create social media policies and implement for compliance and enforcement to avoid fines and disciplinary action for regulated companies.
December 15 or 16 - Austin
CEOs, business owners, or marketing executives wondering how to use social media to promote their businesses can learn proven techniques and valuable tips to drive customers to their Web sites to generate new leads.
-- Don Willmott