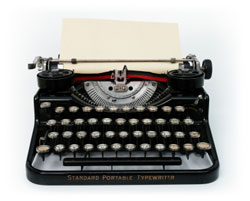 In the latest quarterly
Robert Half Technology IT Hiring Index survey, 7 percent of chief information officers (CIOs) said
they plan to expand their IT departments
, and 3 percent expect cutbacks, for a net 4 percent projected increase. Eighty-seven percent are confident in their companies' growth prospects in the next three months, a 7 point increase from last quarter. Forty eight percent said it's challenging to find skilled professionals today, up 5 points from the previous quarter.
TopProspect ran the numbers
to see who'd switched jobs in the last two years. Among the findings:
Twitter hired nearly 11 employees for every one lost
; Facebook and Zynga averaged about eight new hires for every defection, while LinkedIn clocked in at +7.5 and Groupon at +3.9. Other big names fared less well: Intuit hired 1.2 for every one lost, the same ratio as Google. Meanwhile others are bleeding talent: eBay hired 0.8 people for every person who left, Microsoft got just 0.4 and Yahoo 0.3 (not surprising, given Yahoo laid off hundreds at Christmas time.)
Research concludes that over
1,161 technology related jobs are available
in the Middle Tennessee area, up 26 percent from the first quarter. The highest number of openings are in enterprise health care technology companies. Core industries doing the hiring also include government, startups and professional services, with developers most in demand.
Two new studies of IT employment
in the metro Detroit area indicate optimism for the IT job sector there. The Anderson Economic Group of East Lansing found that Metro Detroit finished in the top five against other regional economies. It also found that
technology positions make up 13.7 percent of all jobs in the Detroit area
. That compares with a national average of 9.3 percent. Another report, produced by the University Research Corridor -- a consortium of the University of Michigan, Michigan State University and Wayne State University -- says information and communication technology is an up-and-coming industry in the state. The report says IT employs about 135,000 workers, or 3.5 percent of the state's workforce. And the jobs pay an average salary of $64,000, about $20,000 higher than the private sector average.
Bing Gordon, a partner
with the venture capital firm Kleiner Perkins Caufield & Byers, says that when hiring, he likes
in-person meetings for chemistry and references for truth
. He asks prospective employees about their learning practices, their heroes, their reading habits and hobbies, and the personal arc they see for their careers. He also expects new hires to get going "really fast."
Upcoming Tech Events
The Economics of Disk Backup
June 13, 1:00 PM ET—Online In today's enterprise, industry experts have determined that for disk to be practical, data deduplication is a necessary capability of a disk-to-disk solution. Join this interactive eSeminar where industry experts will discuss the business imperatives behind the need for disk backup with deduplication and the five key ways disk backup can help your business. A framework for viewing total cost-of-ownership in your existing environment will also be presented, and experts will address questions during a live Q&A following the presentation.
Cloud Leadership Forum
June 20-21—Santa Clara, CA An enterprise-focused agenda, prepared with the help of nearly a dozen IT executives, will bring case studies and peer insights on how leading organizations are approaching the cloud opportunity. We'll dive into strategies for choosing, managing and governing infrastructure, application, and business decisions. We'll examine how IT organizations need to change to adapt to this new environment, and how you can expect to become a business leader.
Gartner Enterprise Architecture Foundation Seminar
June 20-21—San Diego This seminar provides the fundamentals of developing a world-class model for an EA program. Through hands-on exercises and classroom-style attention, EA practitioners will learn a disciplined process, from planning, implementation, and governance to organizational roles and integration.
CE Week
June 20-24—New York City Sponsored by the Consumer Electronics Association, presenters of the annual International CES show, CE Week will feature independent conference programs, press conferences, and networking events including CEA Demo Suites and Conference, which will focus on residential technology and home theater and will provide an intimate hotel setting for suite demonstrations and private meeting rooms.
Corporate Social Media Summit
June 21-22—New York City The is the big event for big business using social media. This year includes speakers from Dell, Best Buy, Kodak, Coca-Cola, Southwest Airlines, and more. They will share best practices to help your company leverage the power of social media for better marketing, customer engagement, and enhanced profitability.