Despite a rash of negative outlooks, some of tech's biggest names are hungry for skilled talent. Michael Dell complained that he can't find enough workers. "We go in our meetings and we need more of these, and more of these people - hiring, hiring, hiring. And then you look at 9.7 percent unemployment and you say: 'Whats going on here?' The people and skills we're looking for, they're not there. And so, the educational institutions need to do a better job creating these new skills." Another case in point, Siemens Industry, the U.S branch of German Siemens AG, which has 1,600 job openings in the U.S. and is having trouble filling them.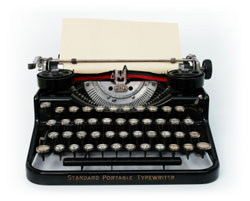 Somewhat better news came from Computer Economics, which found that 48 percent of IT managers at companies with more than 50 million in revenue plan to add to staff next year. Eleven percent plan to reduce staff. In the current quarter, 27 percent planned to hire, and 14 percent said they were going to decrease staff. So, next year looks like an improvement, but it's still not great.

You've probably heard, but we'll say it anyway, that Yahoo will lay off 600 of its 14,000 employees. The jobs were mainly in the product group, and despite the cutbacks some analysts say the Web giant is still overstaffed.
A newspaper report out of Minneapolis confirms what technology market analysts have been saying for a year: the health care industry is in need of IT talent. "Technology jobs answer growing pressure for health care to cut waste, improve outcomes and do more with less. The federal government is requiring hospitals and physicians' offices to have electronic medical records, but 'there's a real shortage of people' to make it happen, said Julie Jacko, who teaches health care informatics at the University of Minnesota."
There are a couple of health care and insurance companies, along with lots of tech companies, listed in Glassdoor.com's Employee's Choice Awards for the top 50 places to work. Number one on the list is - wait for it - Facebook, whose founder, Mark Zuckerberg, was named as Time magazine's Person of the Year this week.

Finally, there's one place where the jobs may not be pleasant but are certainly plentiful. Foxconn, the Chinese behemoth that manufactures gadgetry that Americans consume, including many of HP's and Apple's products, announced that it now has more than 1 million workers. Rumors of a second version of the iPad in the pipeline could mean that the number will go up even more. Base pay at Foxconn - $299 per month.
Upcoming Tech Events
ComplianceOnline Virtual Seminar - IFRS and Effective Fraud Prevention Strategies
December 21, 10:00AM - Online
A full day virtual webinar session to help you understand the IFRS basics and risk areas and how to recognize the opportunities for fraud and develop strategies to deal with it.
January 6-9 - Las Vegas
The world's largest consumer technology tradeshow CES 2011 will be held January 6-9, 2011 in Las Vegas, Nevada. The International CES attracts more than 120,000 of the top executives, retail buyers, content providers, entertainment executives, venture capitalists, engineers, government officials and media from more than 130 countries.
-- Don Willmott