With the latest employment numbers reporting almost 4 million tech workers, close to the all-time high, some industry watchers are starting to complain these estimates from the Bureau of Labor Statistics are far too low.
There may actually be more than 20 million tech workers
, says industry analyst David Foote, who argues, as do others, that the categorizations used by the BLS don't reflect today's IT world. Beginning in April, when first quarter 2011 employment stats are issued, the BLS will add more IT categories, which should raise the number of tech workers it counts.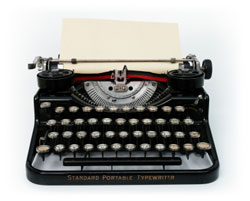 But no matter how high
we
count, they're counting higher in Asia.
IT hiring expectations in Singapore and Hong Kong are at their highest levels in more than ten years.
In Singapore, 72 percent of respondents to a survey said they plan to hire more staff this quarter, up from 68 percent in the previous quarter. In Hong Kong, the number is 77 percent, and in China it's 72 percent. Here at home, the discussion is more about furloughs than hiring. A new House bill introduced by Rep. Mike Coffman (R-CO) would require federal workers to take
two non-consecutive weeks of furlough
in fiscal 2012. Those in some posts related to national security, public health and law enforcement would be exempt. Unhappy unions are suggesting that members of Congress take a 10 percent pay cut themselves. Will green technology be a savior? Maybe. While California's overall unemployment rate is stuck at a nasty 12.4 percent,
green jobs continued to grow
during the downturn. The state's "Core Green Economy" had 174,000 jobs in January 2009, up from 169,000 in January 2008, according to the report by Next 10, a nonpartisan think tank. However, a
Wall Street Journal analysis
of green jobs in the Bay Area city of Fremont found that even though the area is perceived as a hotbed of solar and other green tech, the firms are small and haven't grown as fast as some had hoped. Still, Fremont's unemployment rate is a relatively refreshing 8.2 percent. Bay area neighbor Intel is doing better. The chip giant had great fourth-quarter gains and is talking about making
more than 1,000 new hires
, spending more on new plants and equipment to keep up with chip demand and improve the capabilities of its products. The good news is that because Intel makes the building blocks of all sorts of high-tech gadgetry, its success is a leading indicator for success across the entire tech industry. If all else fails, you can always "has cheezburger."
The wildly successful Cheezburger Network
, an empire built on cute kitten photos with funny captions, is growing up fast, collecting $30 million in venture capital and posting new jobs. The company currently has 50 humor sites in its stable and has an audience of 16.5 million unique visitors per month.
Upcoming Tech Events
Monitoring & Controlling User Activity
January 24, 2:00PM ET- Online As security threats continue to increase and change, organizations must create a new plan of attack to meet them head-on. Hear from industry leaders how to abolish "chewy center" networks, gain control of internal networks, protect your organization from potential threats, and meet compliance requirements.
MacWorld 2011
January 26-29 - San Francisco Macworld offers access to hundreds of Apple related products and services. You'll discover cool software, hardware and accessories to use with your favorite Apple devices. You'll also find expert advice, demonstrations, and instruction by the very people that develop these products. Macworld conference programs feature industry leading minds, presenting cutting edge product training on the topics you care about most.
Data Lock Down: Enterprise Security Spending Priorities Revealed
January 27, 2:00PM - Online Get a first-hand look at what CIOs are planning to spend in IT security this year. Learn how your organization can prioritize your IT security spending. And learn how IT can play a more strategic role in the direction of your overall organization
Green Data Center Conference and Exhibition
February 1-3 - San Diego Navigate the changing technology needs within your data center, determine where best practices and reality meet when increasing energy efficiency in the data center, improve efficiency through renewable energy usage, and learn how to benchmark strategies to track data center objectives.
State of Green Business Forum 2011
February 2-3 - San Francisco Sustainability professionals gather to learn about the latest trends, make connections, and bring home new ideas. Partners include The Sustainability Consortium, Cleantech Open, Global Reporting Initiative, American Sustainable Business Council, and more, to develop a curriculum of new methodologies, reporting practices, standards, and technologies.
ASTD TechKnowledge 2011
February 2-4 - San Jose If you call yourself an instructional designer, an e-learning developer, a trainer, or if you are responsible for learning and show up to work and sit at a computer, carry a mobile device, or log onto Facebook a few times a week, you are a learning professional with technology on the mind. Now, figure out how technology will give your learning role or program the edge at your company, with your clients, and to your own future as a learning professional.
-- Don Willmott