VC-backed companies
will hire more next year
. The 2011 Venture View survey, conducted by the National Venture Capital Association and Dow Jones VentureSource, says venture firms will invest more, so their chief executive officers expect to hire more. More than half of VCs see venture capital investment picking up in 2011, with investments in the IT sector leading the way. Investments in consumer Internet and digital media, cloud computing, and mobile/telecom are also expected to increase.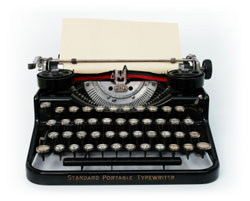 Google's $1.9 billion purchase
of a massive New York office building highlights
a resurgence of Silicon Alley
. The city's tech sector has gained 2,700 jobs in the past year, according to state labor statistics, an increase of 6 percent. (The city's overall private sector grew 1.6 percent between November 2009 and last month). Silicon Alley employs 47,700 today. Not bad, but still below its peak of 50,200 in November 2000, the time of the dot-com bust.
Silicon Valley companies
are
bucking the struggles
of California's economy. The Wall Street Journal says Northern California's unemployment rate has eased more quickly over the last six months than the rest of the state's. Brocade and
Juniper Networks
have ramped up hiring - in fact, Brocade has
more than 300 openings
right now. Another company that looks like a good place to work: Adobe, which
recently reported
its best quarter ever and has some 370 openings.
On the East Coast,
the Judge Group, a leading professional services firm offering technology consulting, enterprise-wide staffing and corporate training,
announced plans
to increase hiring by 30 percent in 2011. The recent tax bill has given clarity to businesses for a number of issues, said the company's CEO, and that's allowed them to start hiring plans for next year.
Coders have some good
information with which to plan their 2011 career strategies.
A definitive list of the top 18 programming languages
, compiled by cross-referencing information from various recruiting firms and programming websites, shows that leading languages are currently Java, C, C++, C#, JavaScript, and PERL. Java has been on top for several years now, and one study found that Java jobs have increased 52 percent since April 2009.
Forbes magazine is out
with another of its frequent lists, this one rating the cities with
the most optimistic hiring forecasts
for the winter season as. The winner: Baton Rouge, La.
Upcoming Tech Events
Virtual Edge Summit 2011
January 12-13, 2011, Las Vegas or Virtual The two-day summit includes more than 30 educational sessions and workshops on digital solutions for events, meetings, learning and community. It's designed to help attendees rapidly evaluate, implement, and maximize virtual programs within their organizations.
-- Don Willmott