Over and over we hear there are opportunities in IT security - but what exactly does that mean? The term has different meanings for different organizations. For some, the position is divided into a matrix team - rather than given to one individual - because a position or department has yet to be established. Each member plays a role in securing that portion of the enterprise.

What are Some Typical Positions?

That said, there are some clearly defined security positions.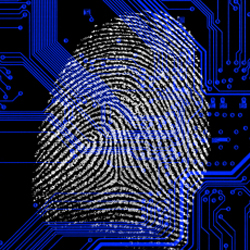 Security analyst is more of an entry level position. These folks read logs and forward data upstream.
Security administrator may administer all or part of the of enterprise.
Security architect has a hands-on supervisory responsibility while managing the network security team. He/she is accountable for developing, reviewing, and documenting security requirements and standards.
Ethical hacker conducts penetration testing. They need strong coding and network layer experience.
Compliance analysts conduct risk assessments and evaluate compliance, while creating and maintaining IT audit control processes.
The security manager oversees security reviews of new and current infrastructure designs, and provides security recommendations on things like disaster recovery, continuity of operations, AV, patching, and documentation.
What is a Security Clearance?

Security Clearance is a status awarded by the federal government that allows for access to classified information. An applicant is checked for education and employment history; family and associates, and foreign connections/travel arrests, illegal drug involvement, financial delinquencies, mental health, alcohol problems, military service, prior clearances, civil court actions, and subversive activities. A clearance can be revoked at any time.

How to Get in On It?

What may help most is having some existing experience. Your current workplace is the best place to get it. If hiring managers see that you have something close to their open position already, you have a better shot at making the transition. That's why you want to push yourself into a security position at your current firm.
-- Dino Londis