By now you've heard that
Microsoft
plans to release significant changes to Windows in time for Christmas. Without giving specifics Tami Reller, the head of marketing and finance for the Windows business, told
the Financial Times
that 'key aspects' of how the software is used will be changed."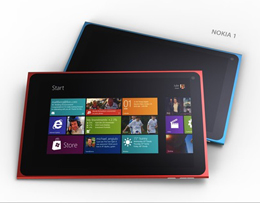 The update is codenamed Windows Blue and
according to Tami Reller,
it's a significant upgrade but falls short of a full release, so it will be free to customers who have already purchased Windows 8. The
Associated Press also reports
that Reller, the marketing and financial chief for Microsoft's Windows business, told her business unit that the company wants to assure customers that they can buy Windows 8 now and still get the benefits of Windows 8.1 later." But just what those benefits are, Reller stopped short of disclosing. Attendees at the June Microsoft Build Conference can get an advance copy. The rest of us will get the update before the end of the year. It was the only way to go. The marketing department would have a difficult sell to make customers pay for an upgrade in order to reclaim features that they already had in previous versions -- and what they're screaming for now. Since Microsoft won't reveal the changes intended in Windows Blue/8.1, I'd like to make my requests here.
The Obvious
A Start Button
Or at least a choice of a start button. I'm using Windows 8 now and I don't miss the start button. I use maybe 10 apps and I find them on my 11.6 inch screen. But I'm an engineer. My mom just wants what she knows. She wants the start button, and so do a lot of other non-engineers.
Boot to the Desktop
In other words, let's keep Windows 7.
The Doable
Instant On
Yes, Windows 8 boots up fast, but it's a dinosaur compared to my first generation iPad. I check email on Windows 8 only when the iPad's not handy. To improve performance, Windows should load the desktop in stages as it's needed. You don't need the entire OS all at once. For example, give an immediate login splash screen so the user can authenticate, then bring in what's needed at that point. You may not need the control panel for weeks, so why load it on boot up?
Better Apps
Microsoft claims to offer 60,000 apps in the Windows Store, but it's also
paying developers $100/app
to create more offerings. You can imagine the quality of an app $100 buys. And though 60,000 may seem like more than enough to offer, Apple and Google have proven the dramatic value of hundreds of thousands – if not millions – of apps. Hundreds of thousands on a common platform means that developers are writing apps for very specific functions, like a train schedule app for the Northeast Corridor, say, or a payment app for parking meters in San Francisco. Both have a limited audience and both provide a great service. Microsoft should look at the quality of the apps. As
Digitrends
puts it:
Two of the top 10 apps in the Photos section are nothing more than photo collections featuring attractive women.... News & Weather is dominated by useless apps that provide far less information than websites on the same topic. And the Social category is populated by unofficial apps for every major social network – including Facebook, Pinterest, and Adult Friend Finder.
The Challenge
The Battery Life of RT, and the Power of Windows 8 Pro
Ideally, Windows Blue would run RT when it's detached from the keyboard as a tablet. But when coupled with the keyboard, it would become a Windows 8 Pro machine because Pro would be running in the keyboard. So you'd get excellent battery life from a low-draw OS, and a full-fledged netbook with a second battery in the keyboard like the Asus Transformer.
Improved Authentication
Since I'm dreaming, I'd like Windows to know that it's me when I log in or when I launch an application. It'll know it's me who is checking my email, and if somebody else tries it will shut down and alert me with a text or email. By the way, is it just me or do you think "Blue" is an odd temporary name for Windows? I hear "Windows Blue," and automatically think of "Screen of Death."