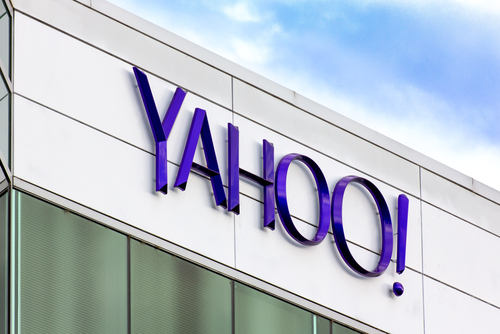 A new profile of
Yahoo CEO Marissa Mayer in the New York Times
isn't very kind to her two-year tenure at the flailing tech giant. While Yahoo invented the online-advertising business, and enjoyed initial success in everything from search to discussion boards, its rivals have managed to seize the lead in a number of different segments; meanwhile, Mayer has tried to revitalize Yahoo by cutting away some core products, acquiring some smaller firms (Tumblr, for starters), and focusing more on mobile—but that hasn't stopped the widespread criticism that the company's best days are behind it.
Click here to find IT manager jobs.
Midway through her tenure, Mayer also decided that a content-centric strategy would benefit the Yahoo brand. The company bought up
New York Times
tech columnist David Pogue and TV news anchor Katie Couric in order to revitalize the website's content, although neither has produced a breakout hit. But according to people quoted in the Times article, Mayer's management techniques have rubbed some people the wrong way. She's shown up chronically late for meetings with people important to her business... if she didn't stand them up entirely. She's made high-profile hires without properly vetting candidates, which led to bad publicity when one lieutenant, who clearly didn't mesh with Yahoo's culture, left after 15 months—with a $109 million goodbye package. Under Mayer, Yahoo introduced stack ranking as an employee management system. While stack ranking has a reputation of weeding out underperforming employees, it can crush morale—
Microsoft
and other tech firms that
once passionately embraced the practice
have either abandoned or modified it over the past few years. Even as Yahoo struggles to compete toe-to-toe against Google and Facebook, it's facing calls to shrink down and perhaps merge with
AOL
, another tech titan of yesteryear that's fighting for relevance. While Mayer isn't responsible for Yahoo's years-long decline, it's open for debate whether her management style and strategy are harming the company's prospects for a comeback. In any case, even if you're not the CEO of a major tech firm, there are some lessons you can pull from Mayer's story:
Punctuality:
Even if you're the CEO of a major firm, people still expect you to show up on time.
Know Your Hires:
Even if you think the candidate is the greatest person to ever walk the face of the earth, it can pay off to scan his or her professional history for any "red flags."
Don't Pit Reports Against One Another:
That rarely ends well.
Lock Onto a Strategy:
Changing strategy in midstream is another one of those things that rarely ends well for a company, especially if you once promoted the old way of doing things as the only way forward. You may never find yourself running an aging Internet company, but these tips could nonetheless help you smoothly navigate your workday.
Upload Your ResumeEmployers want candidates like you. Upload your resume. Show them you're awesome.
Related Articles
Image: Ken Wolter/Shutterstock.com