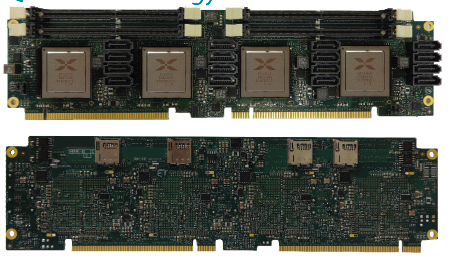 Datacenter hardware gurus should keep an eye out for a new set of influences that will drive development of specific features in the microprocessors running high-end servers, storage and communications gear. According to
a new report (PDF) from market researcher IC Insights
, the fastest-growing influence on the design of desktop and server microprocessors is the need for small size, low power use, super-high efficiency and excellent graphics performance in smartphones and tablets. The report predicts an overall increase of 54 percent in revenue from the sale of microprocessors designed for tablets, and a 30 percent increase in sales of microprocessors for cell phones, for a two-category total of $19.6 billion in 2013. Dropping PC sales, combined with skyrocketing sales of mobile microprocessors, have changed the microprocessor market-share pie chart, but not as much as percentages would indicate. The report estimates that traditional x86-based microprocessors for PCs, servers and high-performance computer systems still make up 56 percent of the total global market for processors. In 2012, x86 processors made up 56 percent of the global total. Sale of traditional non-mobile microprocessors will slip by 1 percent by the end of this year, to a total of $41.9 billion in sales; that is a less drastic drop than in 2012, when sales fell 6 percent. Intel and AMD still supply 95 percent of X86-based microprocessors, but the power of that market has also slipped as the percentage of x86-based processors drops. Intel is scrambling to catch up in a market dominated by smaller vendors. Intel alone still holds 65 percent of the market for sales of all microprocessors, though AMD lost its long-occupied No. 2 spot on the list to mobile-chip-makers Qualcomm and Samsung this spring, according to an IC Insights report from May. Intel is pushing hard to catch up with a series of low-power, high-performance processors for traditional machines, as well as new editions of legacy chips aimed at mobile computing. However, the company has a long way to go not only in new-product development, but also in convincing mobile-device makers that Intel can be as good a partner as their current microprocessor suppliers,
a Yankee Group analyst told Bloomberg
.
ARM processors are starting to show up
more often not only in the pockets of datacenter managers, but in datacenter hardware as well; their low demand for power translates into more efficient hardware, which allows those datacenters to cut power and cooling costs, according to research from hosting-service-software developer InterWorx.
Image: Calxeda