It's hard to image that technology professionals were surprised by the latest Dice survey revealing that salary increases averaged a paltry 1 percent last year. Like so many other U.S. workers, tech professionals have been treading water financially for the better part of the last decade, and many are growing frustrated with the lack of income growth.
That's why Fortune Magazine's annual list of the 100 Best Companies to Work For is worth a quick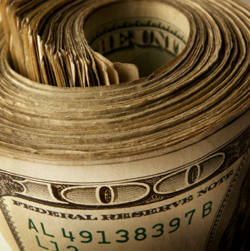 review, because the magazine also names the 25 firms offering the best pay, and six of those employers provide technology professionals the largest salaries.
Brocade Communications, software engineer, $170,175.
Adobe, senior computer scientist, software development, $153,345.
Cisco, software engineer IV, $135,877.
NetApp, technical staff member, software 4, $132,396.
Mitre, information systems engineer, $124,496.
Microsoft, software development engineer $120,657
Many of this year's award winners reported negative or minute job growth over the previous year, but 22 of the them are currently hiring for more than 87,000 open positions. Search on the Dice employer directory to find job postings at some of these companies or to uncover even more employers that continue to pay well despite a lackluster economy.
--Leslie Stevens-Huffman