Pay isn't great, work is boring - it seems most Americans don't like their jobs very much. While that may not be earth-shattering news, not long from now it might put you at an advantage when dealing with your boss.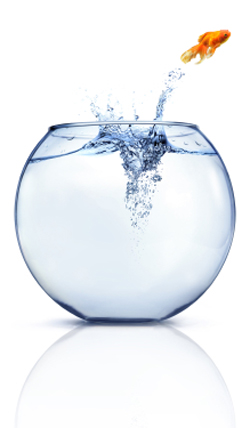 Less than half of American workers were satisfied with their jobs in 2009, says researcher
the Conference Board
. At 45 percent, it's the lowest level reported in the 22 years the board has been gathering the numbers, and down from 49 percent in 2008. (When the survey was first taken in 1987, 61 percent of workers said they liked their jobs.) "It says something troubling about work in America,"
Linda Barrington
, managing director of human capital at the Conference Board,
told the AP
. "It is not about the business cycle or one grumpy generation." Weak wages are probably part of the problem, economists say: Household incomes, adjusted for inflation, have been dropping since 2000. On top of that, more workers are shouldering at least some of their health insurance costs. In the no-surprise department, fewer Americans felt secure in their jobs last year, 43 percent compared to 47 percent in 2008. So, where's the good news? "When the economy starts to head in the right direction, the employees are going to vote with their feet," infrastructure executive and author
Mike Hagan
said to ComputerWorld
. Hagan says there's a lot of pent-up dissatisfaction in the IT workplace, as well as a backlog of people who normally would have moved to a different job in a stable economy. The recession has resulted in "unnaturally low attrition levels," he says. This means companies - or at least the smart companies, the ones you want to work for - will be trying harder to keep the employees they want. They'll have to offer a "line of sight to the corporate vision," in Hagan's words, which means making them feel like they're a part of the team. They'll also have to create jobs that have a purpose. Hagan's example: "The folks at Apple Computer, I'm guessing right now, are feeling very purposeful at work."
-- Mark Feffer