ABC News recently reported the unsurprising fact that Austin and New York City are good places to strive for a successful tech career. Didn't we already know that? Yes, but there's a little more to the story.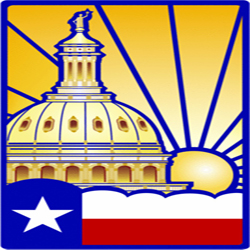 The news in Austin is that it has a remarkably low unemployment rate: 6.7 percent. And housing costs there are 16 percent below the national average. Plus, the city has a great tech environment.
There is plenty of high-tech talent in Austin, from engineers to marketers to executives," said Kenneth Cho, co-founder of Spredfast, an Austin-based start-up that helps companies and organizations fully capitalize on social media outlets. "The University of Texas has a lot of young talent who are willing to take a lower salary to stay in Austin." Cho, who received his MBA from UT, added that Austin is a great place to stay and raise a family, with nationally accredited schools, lower living costs and a highly educated population. According to the city's chamber of commerce, 38 percent of the 6 million people who live in the greater Austin area have a bachelor's degree. That's more than twice the national rate of 15.5 percent who hold bachelor's degree, according to the U.S. Census Bureau.
In New York, new media is trending.
"There is a feeling of momentum here," said Andres Glusman, vice president of strategy and community for Meetup. "There's never been a better time for the technology sector in New York City than right now." Some believe the rising tide of new media technology in New York City may be attributed to the decline of traditional information gathering, such as reading the newspaper. As technology advances in every sector, industries are looking for alternate means to reach goals (via mediums such as Meetup and other social online constructs), which makes room for the city's bevy of new media companies. "At this point, we are looking for new ways to consume and distribute information," said Marilyn Byrd, of executive recruitment firm Byrd Associates in Manhattan. Byrd has recruited talent for iVillage, Beliefnet and Everyday Health.
The lesson here is to make sure to look at the totality of the environment when you want to find the right place to live, work and flourish. Cost of living, companies in the area, the liveliness of the tech community and overall "vibe" of an area should be deciding factors.
-- Don Willmott