[caption id="attachment_15249" align="aligncenter" width="500"]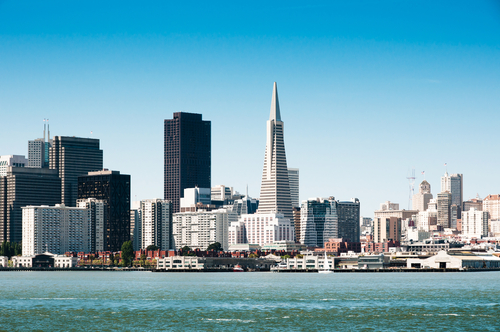 San Francisco's getting a bit of free public Wi-Fi.[/caption] Several years ago, San Francisco tried to kick off an
experiment in citywide Wi-Fi service
, an effort that ended in failure. Now the municipality is making another go at it, with free wireless connectivity rolling out this week along three miles of the Market Street corridor, from the Embarcadero to Castro Street. Instead of partnering with a big carrier or even a technology giant like Google, the San Francisco government decided to build the infrastructure itself. "It was simpler, faster, better to do it on our own," Marc Touitou, the city's chief information officer,
told SFGate.com
. "The quality is higher, with the technical design by the Department of Technology. We wanted high capacity... We wanted it to be cool—no strings attached, no ads." In theory, wiring the city (or at least parts of it) for free wireless could impart any number of benefits to the community, including more Internet access for lower-income people. (For full tips on connecting, including the network name,
the city has published a handy online guide
.) "A quarter of a million people traverse Market Street every day, from all walks of life," said San Francisco mayor
Ed Lee
, as quoted by SFGate.com. "Now they can access information, find out when their next bus is coming, or peruse local job listings, all for free. This is a significant first step in my vision of connectivity for our city." Other cities have experimented with free public wireless, often in conjunction with either a carrier or technology company. Google, for example, wired part of New York City's Chelsea neighborhood (between 8th Avenue and the West Side Highway) for Wi-Fi. "This is the largest (area) we've ever done," Alex Abelin, community affairs manager for Google, told the
New York Daily News
in January. "The best way to help a community is to connect it. People don't know that 15 percent of Chelsea lives below the poverty line. This can help that." But that doesn't mean public wireless is primed to spread rapidly across the whole country. The carriers have
lobbied long and hard against such initiatives
, which would deprive them of paying customers. In theory, Google could finance more free Wi-Fi spots in major cities—but at least for the time being, the company seems more concerned with building out its
Google Fiber network
. For the time being, the dream of anywhere-anytime Wi-Fi—at least in this country—is likely to remain just that, at least outside of certain neighborhoods in certain cities.
Image: Alexander Demyaneko/Shutterstock.com