What if we told you that by answering an interview question from David Karp from Tumblr or Jonah Peretti from Buzzfeed or Veronica Belmont from Revision3, you could win $25,000 and a trip to NYC to interview in person? We'll, it's true. Head over to Dice.com/contest to enter. Oh, and you'll also have a shot at 6 Xbox Kinect bundles.

Now -it's 2011. Since it's already the third of the month and your New Year's resolution went out the window two days ago, we thought we'd recap the best tech jobs of 2010 (according to Money/Payscale.com).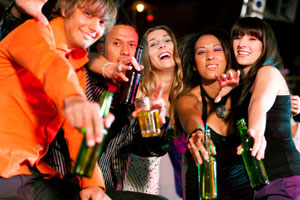 Software Architect (2010 rank: 1st in IT, 1st Overall)
Background: These digital blue print makers are the true link between a company's technology and the staff.

Why should you want to be one? The pay is good and software architects partake in a variety of tasks from product strategy to coding.

Database Administrator (2010 rank: 2nd in IT, 7th Overall)
Background: DBAs have to be organized. Why? Because their main duty is to organize and manage the gargantuan amount of data that companies accumulate over time. They are also responsible for updating software and troubleshooting problems.
Why should you want to be one? Companies are not accumulating data linearly, but rather exponentially. There is a demand for solving the complex problems of what to do with all these mega bytes - which is where the DBAs come in. It's challenging work - so you better get your game face on.

Information Systems Security Engineer (2010 rank: 3rd in IT, 17th Overall)
Background: Think of them as a digital super hero. IS Security Engineers develop plans to keep your company's computer systems safe from harm (and bad guys).

Why should you want to be one? This challenging field requires acute planning and execution skills. Please read the following to the theme of Ghostbusters: If there's somethin' strange in your security architecture - who you gonna call - IS Security Engineers. If it's somethin' weird and it don't look good - who you gonna call - IS Security Engineers.

Software Development Director (2010 rank: 4th in IT, 18th Overall)
Background: The software development director is like a conductor, but instead of the baton, they're armed with a Mountain Dew. He or she orchestrates the direction and the operation of software development organizations.

Why should you want to be one? Here's a riddle. What's a model with no insides? A mannequin. A software development director's job is to make that mannequin a model - to manage the team that builds the software that makes organizations function effectively, efficiently, and more importantly, profitably.
IT Manager (2010 rank: 5th in IT, 20th Overall)
Background: An IT manager is responsible for investigating and determining what technologies will help companies be the most productive and profitable.

Why should you want to be one? Since technology advances faster than the national debt, IT managers have to always be on top of what technologies are emerging and determine which ones will be most impactful to their business.

Those might be the best tech jobs ever. And remember: If you need to dream a little about the best jobs out there, check this out.
-- Adam Fudala