[caption id="attachment_143998" align="aligncenter" width="1920"]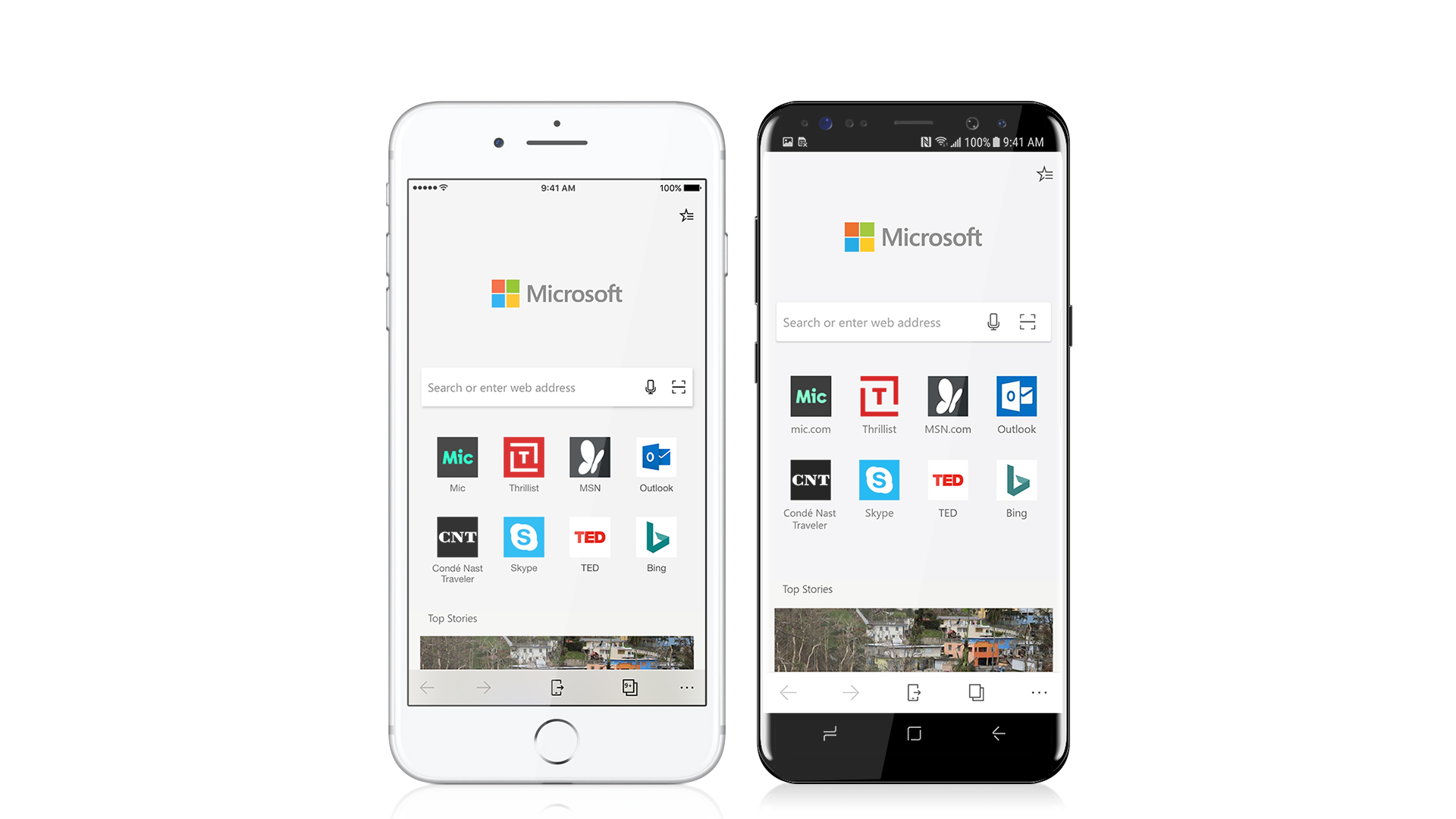 Windows Edge for iOS and Android[/caption] When Microsoft discontinued its Windows Phone platform, many assumed that was the end of Microsoft's mobile ambitions. Instead of
leaving mobile behind
, however, the company has
launched
a series of apps for rival platforms, including the new Edge browser for both iOS and Android (it's currently in preview mode). That's in addition to a new Windows Launcher that Microsoft hopes will provide a convincing cross-device experience. This new iteration of Edge represents a continuation of the efforts that Microsoft highlighted at its Build 2017 conference earlier this year. Without a proper Windows smartphone experience, Microsoft is now committed to making better products for Android and iOS, particularly its Office 365 and OneDrive apps. By introducing Edge, Microsoft's successor to Internet Explorer, it's clear that Microsoft wants to occupy as much real estate as possible on Android and iOS users' home-screens. Like Safari and Chrome, Edge brings cross-platform reading lists, favorites and reader view. Emulating Safari, Edge presents a continuation feature that lets you seamlessly pick up on a PC where you left off on your mobile device, and vice versa. Available in US-English during its preview, Edge will expand to more areas (with added features) soon. The Android version of Edge will also offer a launcher that positions Windows as the new 'skin' for your phone. The company isn't shy about that fact; it brazenly says the Android skin is meant to emulate many Windows 10 features. The skin is also customizable, and leans into a feed of your daily events, top news and recent activities as the default experience. In many ways, it's
Cortana trying to shuffle its way past Google Assistant
. (There's no direct Cortana access, so far as we can tell, but such contextual info
screams
'digital assistant.') Developers won't be able to customize Edge in any way for mobile, nor will they get special access to the Microsoft Launcher. Nonetheless, Microsoft says, Web developers still have a few considerations.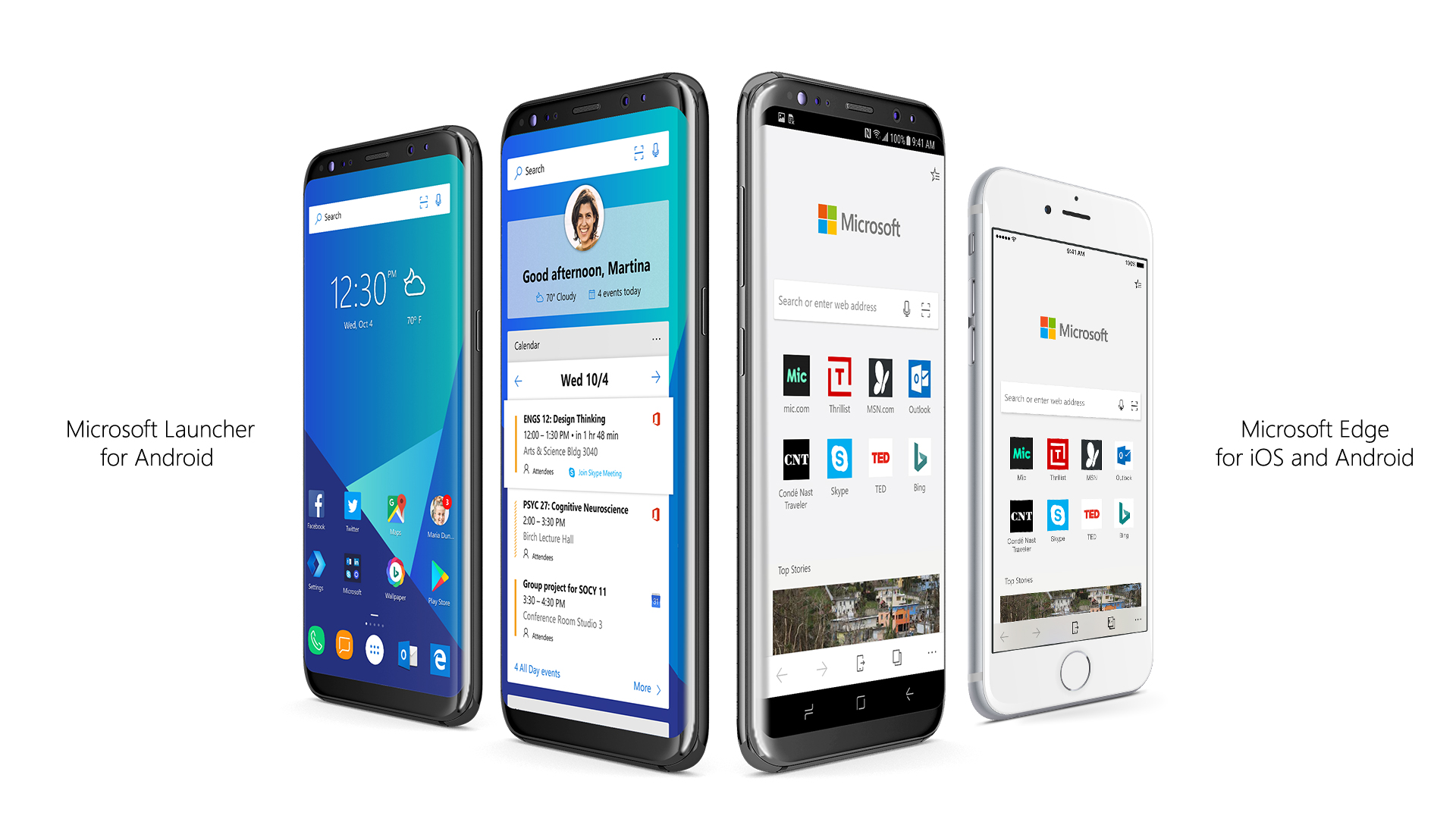 Case in point: While EdgeHTML will remain the engine for desktop Edge, Microsoft has chosen to utilize more native technologies for Android and iOS to better mimic Safari and Chrome. From its
developer's blog
:
On iOS, we are using the WebKit engine, as provided by iOS in the WKWebView control. That means that from a compatibility perspective, Microsoft Edge for iOS should match the version of Safari that is currently available for iOS. On Android, we are using the Blink rendering engine from the Chromium browser project. This approach gives us more control and better performance than using the Android WebView control, but means that we are shipping our own copy of the rendering engine in the app. Much like other Android browsers based on Chromium, we expect to keep up with Chromium releases. You can expect that, from a compatibility perspective, Microsoft Edge for Android will match the version of Chrome that is currently available for Android.
User Agent strings are also missing. Microsoft says it will update its Edge preview apps very soon for those; for now, developers who want to detect a browser's type and version will be left wanting. The company claims the two Edge apps are "using User Agent strings that exactly match the strings used by the primary browser on that platform," further evidence Edge is currently more Safari or Chrome than Windows. Leaving mobile completely to its competitors would have been an idiotic move on Microsoft's part; weaving Edge into iOS and Android is subtly brilliant, and helpful for those developers who still play in the Microsoft ecosystem. We can't say how well a Microsoft Launcher for Android will do, but there are many faithful Windows and Office 365 users who will likely give it a shot.