[caption id="attachment_8879" align="aligncenter" width="584"]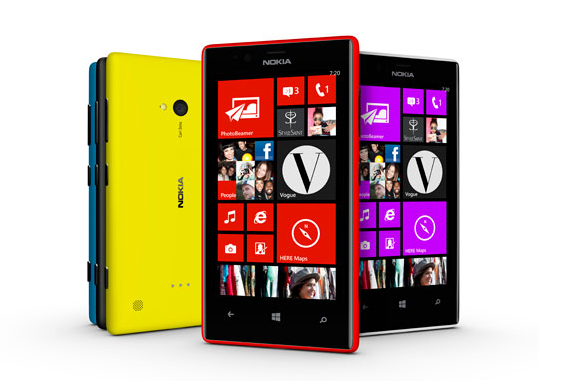 Microsoft hopes that Nokia and other manufacturers will produce phones that seize customers' imaginations.[/caption] Last week, research firm IDC issued a report suggesting that Windows Phone shipments exceeded those of the iPhone in seven countries around the world, including Argentina, India, Poland, and Russia. The data startled some people—Daring Fireball's John Gruber, for example,
blogged his skepticism
. As the story gained a bit more momentum,
The New York Times'
Nick Wingfield reached out to IDC analyst Kevin Restivo for a bit more clarification: "IDC's numbers also reflect only the official number of cellphones imported into the countries," he wrote. "Mr. Restivo said that in some countries, like Argentina, high government taxes mean there is a very significant gray market in cellphones, which IDC doesn't track." Debates about shipments-versus-sales aside, the IDC data—in conjunction with new survey data from Kantar Worldpanel—suggests that Windows Phone is indeed gaining some sort of momentum in some parts of the world. And yes, that does sound like quite the qualifier; but every smartphone platform needs to start
somewhere
, no? According to Kantar Worldpanel, Android was responsible for 51.2 percent of smartphone sales in the U.S. for the quarter ended February 2013, followed in second by Apple's iOS with 43.5 percent, with Windows Phone edging up into third place with 4.1 percent. BlackBerry trailed in fourth with 0.7 percent, down significantly from its 3.6 percent market-share last year. Windows Phone had similarly managed to outsell BlackBerry in the U.K. (6.7 percent to 5.1 percent), Germany (6.8 percent to 0.6 percent), Italy (13.1 percent to 2.0 percent), and China (1.4 percent to 0.2 percent). Of course, it's still early innings for BlackBerry, which recently launched its comeback attempt with its new line of BlackBerry 10 smartphones. And both operating systems face a formidable obstacle in the form of the Android/iOS duopoly. But that data could give someone pause before declaring Windows Phone dead and cold.
Windows Nosedive?
Even as Windows Phone shows incremental signs of progress in some markets, the signs aren't so great for other products in Microsoft's OS ecosystem. According to a
recent report by DigiTimes
, the company plans on merging its Windows RT product line with the upcoming "Windows Blue" update. Windows RT is a variant of Windows 8 designed to run on tablets powered by ARM architecture (which dominates the current tablet market). While DigiTimes reports should be taken with a heaping mountain of salt—it regularly reports on tech rumors that never pan out—this latest piece helps underline an increasingly clear trend: Windows RT simply isn't a game-changer, at least right now. How such a "merger" with Blue would take place is somewhat unclear—while the software update will
reportedly deliver tweaks to the Windows 8 interface
, that doesn't have anything to do with the underlying hardware. It seems far more likely that Microsoft would eventually phase Windows RT out of existence, especially if Intel can build silicon that matches ARM's battery life and performance on tablets. Although Microsoft devoted considerable resources to its Windows 8 launch in October, the operating system has failed to explode on the market in the same way as Windows 7, its wildly popular predecessor.
According to Net Applications
, Windows 8 had 3.17 percent of the OS market by the end of March 2013, lagging behind Windows 7, Windows XP and even the much-maligned Windows Vista. Windows 7 had more than a 9 percent market-share by the same point in its lifecycle. Microsoft's troubles stem in part from an eroding market for PCs, as more desktop and laptop users embrace tablets as a primary computing device. But Windows 8 was supposed to negate that trend by operating on tablets with the same facility as traditional PCs; if the software fails to make a sizable dent in that mobile-device market, Microsoft's troubles could become more serious.
Image: Microsoft