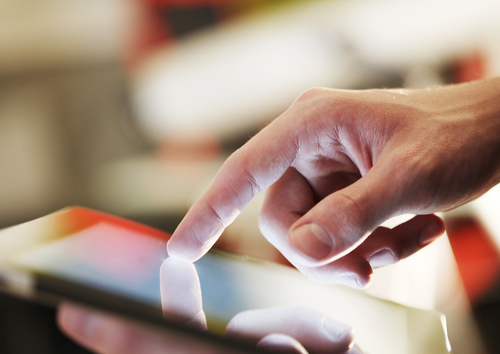 Tech icon Steve Wozniak has come forward with several predictions for 2013, with data center technologies an important part of the list. Wozniak's predictions are based on a series of conversations he had recently with Brett Shockley, senior vice president and general manager of applications and emerging technologies at Avaya. They trace an arc from the consumer space up through the enterprise, with an interesting take on the BYOD phenomenon: Woz believes that mobile devices will eventually become the "remote controls," so to speak, of the world. Although he's most famous as the co-founder of Apple,
Wozniak currently serves as chief scientist at Fusion-io
, a manufacturer of enterprise flash storage for data centers and other devices. "Data center technologies will be to 2013 what the cloud will be to 2012," Wozniak, who is a contributor to the
Forbes
magazine Web site,
wrote in a guest post
. "I think more focus will be paid to enterprise data center technologies because of the improving ability to utilize the data center in a proactive way. The rapid transition from hard disk to NAND flash memories in the data center is drastically improving performance, reliability and the ability to distribute everything through virtual machines—which will lead to the de-centralization of cloud services." He added: "Enterprises with different offices in multiple cities will run the same cloud services out of each office and have the cloud services talk to each other to ensure synchronization–improving overall efficiency." The unifying thesis to the predictions—although Wozniak doesn't really come forward and explicitly state it—is that consumer technologies will control the direction of the enterprise, with individual hardware, software and service components influencing the direction of other components. A lot of this may be summed up by the so-called "Bring Your Own Device" (BYOD) movement, in which employees use personal devices for work tasks such as enterprise apps. In his own way, Wozniak is suggesting that this trend shows no signs of slowing down in the near term. Wozniak predicts that collaboration tools will dominate—while noting that these collaboration tools must run on a variety of platforms, not just one. He also claims that companies will increasingly offer their employees mobile devices that feel like company property—ones that employees will happily tailor to their own needs, given the chance. "Businesses will learn that it is worth investing resources to diversify the platforms and devices they provide and support—not just for efficiency's sake but to also increase morale," he wrote. "'Choice' is happiness and will become a motivational tool enterprises use to their advantage." On top of that, he offers something fairly novel: that mobile devices will increasingly become local repositories for information shared between owners, who'll use those devices to control their environment:
"Eventually, maybe not within 2013, flexible displays will become less expensive, installed everywhere and anywhere, and change the way we interact with mobile devices and share experiences. I honestly believe mobile devices will increasingly become our remote controls to the world. We'll carry our software on our mobile devices, but display it on these communal screens–including those installed in conference rooms. Device manufacturers will continue to develop mobile devices with various screen sizes, but software will also be designed to display on any size."
We can see the beginnings of this, such as giant displays in conference rooms that'll sync with a laptop or tablet, the concept of "throwing" content onto a nearby display has been largely constrained to entertainment. But imagine collaborative workspaces in which groups of workers participate via their tablets or PCs: the cloud becomes a super-assistant of sorts, hosting a shared workspace while providing computational resources for all users. That's not exactly a new concept, but its requirements could demand some new thinking in terms of how backend infrastructure is structured and provisioned.
Image: Peshkova/Shutterstock.com