Everyone hates the notion of customizing their resumes and a lot of people seem to think writing a cover letter is a waste of time. So I'm here as a hiring manager to tell you: If you're not doing these things, you're blowing opportunities.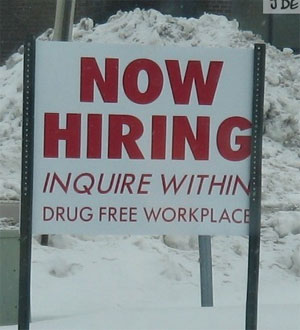 Sorry to be so harsh, but I've been sifting through a lot of resumes lately. Dice is looking for a staff writer/blogger, you see, and I'm the guy who gets to do the hiring. Now I know that writers/bloggers aren't the same thing as application developers or QA folks, but some aspects of hiring are pretty broad. So I thought I'd share some observations as I go through the process. Here's what comes to mind after doing my first week of screening:
Believe the job description: Even if you think some corporate dweeb has loaded up the posting with an impossible combination of skills and requirements, assume they mean it. In some cases, you'll have to work pretty hard to sell yourself on what you think are the most important aspects. But in other cases, not meeting a requirement is probably an obvious clue you're not going to be considered. For example, when I say our job is in the Silicon Valley area, I mean it. New York and New Jersey are on the east coast, last I checked. And Southern California isn't particularly close to Palo Alto, thank you very much. To the people who live outside the Valley or the Bay Area: I stopped reading when I saw your address.
Proofread: Okay, I'm frankly amazed at this one. And a little annoyed. Accuracy counts. It counts in writing/blogging, it counts in QA, it counts in project management. If you can't spell correctly in a job application, well, when DO you sweat the details? My personal favorite this week: The person who said they've written for the "new York times."
Cover letters matter: I use cover letters and resumes together. I scan the cover letter quickly, then go on to the resume and give that a quick read. Then I go back to the cover letter and read it more carefully. Then I go back to the resume to see how it backs up the arguments made in the cover letter. I do look at resumes that come without cover letters, but I never feel I've got a sense of the person in those cases, which makes it less likely I'm going to want to talk to them. My point: If you don't send a cover letter, your resume better show me a spot-on perfect match.
Believe the job description II: The minimum qualifications we listed are:

Degree in Journalism or related field
Strong reporter with 2-4 years experience
Background in business journalism and/or technology journalism preferred
Familiarity with blogs, video blogs and other areas of online publishing
Ability to create and manage HTML pages and websites using tools such as blogging services, Dreamweaver and Photoshop
Understanding of technology industry
Self motivation and ability to work under deadline pressure
I don't want to be an old-fashioned hack, but what part of that exactly screams "advertising" to you? Or "consumer product marketing?" Yeah, yeah, the lines can be blurred sometime, especially in trade journalism, which is essentially what we do here. But still...
Pay attention to me, I'll pay attention to you: And here's where customization comes in. If you send me the same resume you send to everyone else, I'll know. I'll know because the fit between you and me won't be obvious. The same's true with the cover letter. If all of your work's been in consumer products - and I don't mean the iPhone - I'm not going to see how you'll be able to write about IT. I might love your clips about art gallery openings, and your video samples of neighborhood meetings might show how well you interview with a Flip. But I'm still not going to call you, because all I care about is blogging about tech. Wouldn't it be a shame if you had samples like that you didn't include?
I'm just one person, and each manager approaches hiring in a different way. But it's true we're looking for a certain someone who can solve a particular problem. How you approach applying for a job tells us a lot about how you'll approach your work.
More on this later, as we move along. Meantime, if you know someone who'd be interested in the job, send them my way, will you?

-- Mark Feffer