YouTube is undertaking its biggest hiring spree ever, with plans to increase staff by more than 30 percent with 200 new jobs in 2011.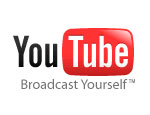 Owned by Google, the company is primarily seeking
software engineers
to design, implement and test new products. They need to know how to high-volume production applications, prototypes quickly, and write server-side code, according
one of its job listings
on Dice. The company's also looking for user experience
designers
and
researchers
, and
Web developers
experienced in Linux, Unix, Flash and standards like HTML, CSS, XML and Javascript. Most of these positions are in San Bruno and Mountain View, Calif. Other openings will be overseas in cities including Milan, St. Petersburg, Tokyo and Zurich. Google said YouTube
doubled its revenue
in 2010. Credit Suisse
recently estimated
the division will earn $1.1 billion in revenue this year.
-- Chandler Harris