Event Details
---
Wednesday, July 19
12:00 PM to 3:00 PM EST
Virtual Event
The Tech Talent in the Cloud Event will bring various companies, looking to fill their cloud and cloud support roles, to you! Register today to virtually connect with hiring managers through 1:1 text, audio or video conversations!
Need help preparing? Check out our Career Seekers' Guide for tips on putting your best foot forward—before, during and after a virtual career event.
Employer Registration Deadline: June 28, 2023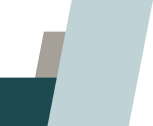 FOR EMPLOYERS
Join us at a virtual career event to increase brand awareness, build a diverse workforce and accelerate time to hire. Let us handle the logistics so you can focus on what matters most - hiring top talent.
Don't delay signing up, the deadline to register is 10 days prior to the event!
Learn More