Skills
Broadcast
IOT
Sales
Unified Communication
WAN
sales targets
upselling
Media and Entertainment
OTT Sales
Job Description
Position : Director/ Sr. Account Manager (Media and Entertainment Sales)
Industry : Media and Entertainment
Experience: 12+ yrs
Employment Type : Full-time
Knocking down business barriers to the adoption of Organisation's products & services is the main responsibility of a Senior Sales Manager. As an Account Manager your job will in maintaining and increasing the sales of Organisation's products and services into you assigned set of accounts and increasing the reach of Organisation's to new customer in your territory. This includes focusing on presenting Organisation's technologies to help solve customers critical business problems. Another critical part of the role is ensuring the success of existing customers along with expanding the usage of Organisation's products & services by discovering additional use cases within a customer s organization. In order to do this successfully this role requires an understanding of key technologies used for Media Broadcast, Terrestrial and Satellite, Contribution/ Events/ Occasional Use, Transmission, Content Acquisition/ Aggregation/ Management/ Distribution, OTT, Cloud based media workflows, Network/WAN (IP, MPLS/GVPN, Ethernet), Hosting/Cloud computing, Unified Communication and IOT.
A Day in the Life
As an account manager you will be the business representative and relationship owner for Organisation's Media and Entertainment Sales organization into your assigned set of account and territory. This is a hands-on sales role, you are not just selling solutions but you re actively working with customer understanding customer businesss, growth strategy and pain point and orchestrating the role Organisation's can play in that journey.
You will be...
Maintaining and increasing sales of your company s products and services into your assigned setup of account in your territory

Opening the doors into new customer for our products and service offerings.

Defining and executing the plan to reach your sales targets and goals

Establishing, maintaining and expanding your customer base

Servicing the needs of your existing customers

Increasing business opportunities through various routes to market

Collecting customer feedback and market research and reporting it back into the company

Keeping up to date with products and competitors

Engage with sales prospects where you prepare and present Organisation's technology portfolio along with addressing any technical questions that come up during the sales cycle

Take ownership to understand, ideate and create formal customer facing proposals

Act as the bridge between customer (understanding their contextual requirement) and other teams in Organisation's like product management, Solutions engineer, commercial deal architect, engineering, procurement etc with an ultimate aim to create winning proposals for customers.

Support the needs of existing customers including discovering additional use cases for Organisation's product & services

Work closely with the internal team to align customer requirements to future versions of products/services.

Have a deep understanding of Organisation's product portfolio and a willingness to learn new technologies when needed

Own the sales process from introductory meetings (net new sales) through post-sales (customer satisfaction, upselling, and renewals)

Educate prospects on the business value of Organisation's offerings

Focus on customer satisfaction and success

Continuously learn and update skills in quickly evolving technologies
Key Skills ...
Excellent sales and negotiation skills

Knowledge of technologies for Media Broadcast (Terrestrial and Satellite), Contribution/Events/Occasional Use, Transmission, Network/WAN (IP, MPLS/GVPN, Ethernet), Hosting/Cloud computing, Content Acquisition/Aggregation/Distribution, Cloud based media workflows, Unified Communication and IOT.

Experience with performing customer facing activities as part of sales team. Confidence in working with customers and public speaking.

Demonstrable ability to create and give business & technical presentations and demos.

Excellent communicator who has experience presenting to a wide range of audiences

Experience seeing the entire lifecycle from conception to design to technology evaluation to proof of concept to implementation to maintenance and support

Ability to switch context quickly throughout the day with numerous competing demands

Minimum 7 year s relevant experience and success working in a customer-facing role

Hands-on, technical, problem solver personality

Demonstrated experience gathering and understanding customer business requirements

Strong relationship into the media and entertainment industry

Good business sense, Initiative and enthusiasm

The ability to motivate and lead a team of internal stakeholders with or without direct authority

Excellent communication and people skills

Good

The ability to work calmly under pressure

Foreign language skills are good to have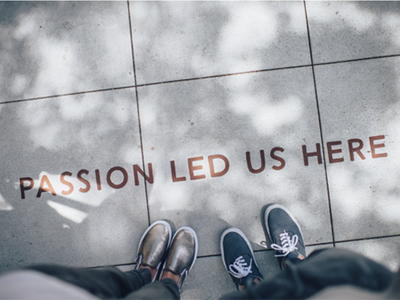 Connect with Rationalz