Job Description
Publix Super Markets, Inc. is the largest privately-owned food retailer in the nation with more than 1,200 stores and more than 200,000 associates throughout the Southeast. We are associate-owned, proud of our family atmosphere, and consistently named as one of the best companies to work for in America. We are largely debt-free and renowned for our financial performance as well as our premier customer service. Publixs Information Services (I/S) department is located in Lakeland, Florida and Alpharetta, Georgia and employs over 1000 associates. I/S provides the information technology required for all Publix business units including retail stores and all office and warehouse environments. The Publix I/S mission is to maximize the value of information technology to Publix associates and customers.
Publix is able to offer virtual/remote employment for this position in the following states: FL, GA, AL, TN, SC, NC, VA
The Publix BASE24-eps Development Team is seeking a Lead/Principal Software Engineer who will be responsible for:
Coding and testing of complex in-house and externally developed payments applications

Performing problem determination and resolution for complex problems

Analyzing root cause by researching current application logs, then designing and testing a solution

Creating, debugging, documenting, and configuring packages

Maintaining system components and user and technical documentation for new and existing programs based on provided programming specifications
The most suitable hire for this position will be a technical candidate with strong analytical, planning, problem solving, and writing skills, and one who can communicate effectively with management, peers, technology vendors and business unit customers.
Bachelors Degree in Computer Science or a related analytical field, or equivalent experience

Seven years of experience developing and supporting enterprise applications

Seven years of experience gathering requirements/documentation

Recent experience with BASE24-eps

Strong written and verbal communications skills with the ability to communicate with upper management and technical peers alike

Self-motivated with ability to take ownership while leading others

Ability to coach and train other associates
Experience working in a HP Non-stop / Tandem environment

Experience developing with TAL, TACL, C++

Experience with a migration to BASE24-eps

Experience with DevOps tools and best practices

Experience working in a Payment Card Industry (PCI) audited environment

Knowledge of message-based testing tools such as VersaTest

Experience with GoldenGate and replication

Experience with SecurDPS and tokenization

Experience with XYGATE Merged Audit
Employee stock ownership plan that contributes Publix stock to associates each year at no cost

An opportunity to purchase additional shares of our privately-held stock

401(k) retirement savings plan

Group health plan (with prescription benefits)

Group dental plan

Group vision plan

Sick pay

Paid Parental Leave

Long-term disability insurance

Company-paid life insurance (with accidental death & dismemberment benefits)

Tuition reimbursement

Vacation pay

Free hot lunches (buffet-style) at facilities with a cafeteria

Paycheck direct deposit

Credit union

Access to over 50 discount offers including discounts on computer, vehicle and wireless purchases

6 paid holidays (associates can exchange the following holidays with their managers approval: New Years Day, Memorial Day, Fourth of July, and Labor Day).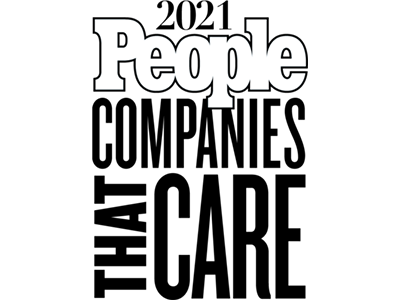 Connect with Publix