Job Description
It starts with our culture ...
Common sense has never been common.
If it were, the world would be a different place. Things would run smoothly and on time. People would do what they say and say what they do. Everything would be fair, without all the small talk. And banks would only sell you what you need. When a banker looked at a client, they wouldn't just see a number, they'd see a dad or a mom or a graduate or a business owner. Our Bankers understand the complexities of people's lives and offer simple solutions.
That's the basics of Relationships. Fairness. Simplicity®
When you choose our Company, you have an opportunity to make an impact beyond the walls of our buildings.
We have a long-standing commitment to Equity, Diversity and Inclusion. Through our business relationships, investing, grants, and volunteerism, NBH Bank promotes the growth, revitalization and sustainability of the communities we serve. We believe that these are important elements in building and sustaining a successful organization and a positive, results-driven culture. We strive for all of our associates to feel welcome and empowered at work.
This type of position is ideal for someone looking to build a career in finance, banking, and technology. We will provide you training and coaching throughout your onboarding experience, as well as on the job. As you demonstrate success, there will be opportunities for advancement within our organization.
For this position, we are looking for a self-starting, results oriented team player to join us as a Senior Systems Engineer.
As a Senior Systems Engineer, you will be responsible for designing hardware and software solutions for production and development, and serve as a mentor for less experienced team members. You will be responsible for a variety of tasks including coordinating and driving projects with datacenter, development and production staff, managing outage and emergency situations with datacenter, development and production staff, and advising architecture, product development and production environments on technical hardware and software issues. You will be responsible for defining, designing and implementing new and updated hardware and software solutions for development and/or production, and proposing and implementing system enhancements (software and hardware updates) that will improve the performance and reliability of systems. Additionally, Senior System Engineers are expected to serve as the primary contact for key applications and general knowledge resource for production and development environments, prepare funding documents and recommends cost savings on an ongoing basis, build a great rapport with clients and fellow associates, and treat others with respect and consideration regardless of their status or position.
All associates are expected to maintain current knowledge and consistent compliance with regulations and bank policies and procedures related to the position, including but not limited to Bank Secrecy Act (BSA) and Office of Foreign Assets Control (OFAC) requirements.
Minimum Requirements: To be considered for this position, you must possess the following qualifications.
Bachelor's degree in Computer Science or equivalent combination of education and related work experience.
5+ years of relevant job experience.
Advanced understanding of data center and computer operations.
Experience with Disaster Recovery, Backup and Recovery, Replication, Clustering and SAN Storage.
Strong understanding of basic networking principals.
Desired Qualifications: To be considered an i deal candidate, you should possess some of the following qualifications:
Advanced degree or certification related to field.
7+ years of relevant job experience.
7+ years maintenance and engineering of a Windows Server environments.
Strong Virtualization skills utilizing VMware and migrating servers from a Physical to Virtual environments.
Excellent oral, written and professional communication skills.
Working knowledge of secure cloud service technologies to include Office 365 and Azure.
Experience with vCenter server, VMotion, DRS, and HA are all ideal.
Manager, vCenter Service Manager, vCenter Configuration Manager, Site Recovery Manager.
Experience planning, implementing, managing, and supporting medium and large scale Active Directory deployments.
Thorough understanding of Active Directory Sites and Services, Group Policy implementation and management strategies, as well as core dependent services including DNS, TCP/IP, and LDAP.
Experience supporting core Windows OS security technologies including anti-virus, firewall, and vulnerability management/mitigation applications.
Understanding of Active Directory Security and Delegation of Administration strategies required.
Experience planning, implementing, managing, and supporting medium and large-scale Exchange O365 deployments.
Working knowledge server hardware platforms to include Dell/EMC VBlock's and VXRack technologies are a plus.
General understanding of the various storage technologies to include RAID arrays, Fibre Channels, IOPS, Data Deduplication and Logical Units.
Understanding of backup technologies and strategies. (backup-disk, EMC's Avamar, data-deduplication, considered a plus.
Understanding of Recovery Point Objective technologies and strategies.
Aptitude to quickly learn and apply new systems, processes and applications with the ability to understand relationships and consequences.
Knowledge and understanding of virtualization concepts such as virtual switches, NICs, resource pools, workload allocation, etc.
Advanced installation, upgrading and troubleshooting of Microsoft Windows Server platforms.
Strong attention to detail, the ability to multi-task and work in fast paced environment.
Work Environment:
We are a culture that believes that people are our greatest asset and are at the heart of everything we do. We take pride in bringing clarity and simplicity to our associates (employees) and clients. Our decisions are made efficiently, fairly and locally. Our success is directly tied to the communities we serve. It is equally important for us to look through the lens of our applicants and associates to identify their individual needs. As such, we want to share the following:
Office setting supporting various NBH Bank facilities.
Flexible working conditions
Ability to lead possible large scale technical projects with little or no supervision.
Must be able to work at a rapid pace, troubleshoot quickly.
Ability to work autonomously and with a diverse team.
Must be able to travel to various NBH banking centers.
Incentive and Benefits:
In addition to your financial compensation, we also offer a generous benefits package that includes insurance, 401k, an associate stock purchase program, paid time off, associate banking perks. For more information about the benefits offered click here .
If this is what you believe in, then you're definitely right for us. Consider making an investment in us, so that we may invest in you and your bright future.
Thank you for your application!
The Bank is committed to providing qualified applicants and associates reasonable accommodation, when necessary, to enable the individuals to complete the application process and/or perform the essential functions of the job. An applicant and/or associate requiring reasonable accommodation to perform any essential job function, should contact Human Resources.
The Bank's policy is to provide equal opportunity to all people without regard to race, color, religion, national origin, ancestry, marital status, veteran status, age, disability, pregnancy, genetic information, citizenship status, sex, sexual orientation, gender identity or any other legally protected category. The Bank is proud to be a drug-free workplace.
Selected candidate(s) for hire must complete the following prior to employment: a criminal history report, global screen, drug screen, employment credit report and if applicable, a driving record. Applicants must be legally authorized to work in the United States. Verification of employment eligibility will be required at the time of hire.
Other details
Pay Type Salary
Employment Indicator NBH Services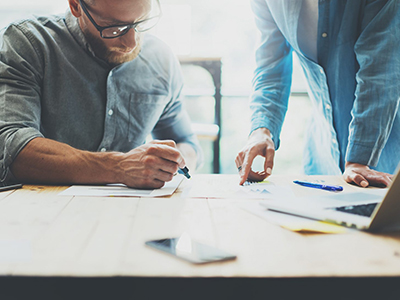 Connect with NBH Bank