Skills
IT PMO Manager
Process Improvement
Product Manager
Scrum Master
PMP
Agile
Waterfall
Project Management
Project Manager
Product Management
Job Description
Job Duties and Responsibilities
Essential Duties and Responsibilities: Other duties may be assigned. 
Collaboration between IT and Business Partners to ensure projects are prioritized, establish communications with Business Analysts, help identify impact areas, find resources, manage design, construction, testing etc. though delivery to Production environments. 
Provide/facilitate road mapping to support overall business strategies for various business units.  
Manage assignments to staff Project managers as intake and prioritization occur.  Assign Projects/Programs, work with Development Managers and Leads, define dependencies and create project plans. 
Work with Network, Infrastructure, Data Warehouse and other technical teams to identify and build the support needs to create or upgrade systems as needed.  
Work closely with Business Relations Managers and Business stakeholders to define and document features and needs in the projects. 
Interface and partner with Business Sponsors as needed (discovery, design review and approvals, implementation and communication).
Be able to benchmark and identify best practices from other organizations to facilitate process change.  Manage Change Control within the projects.  
Recommends the final course of action among alternatives for enhancements to operational policies, procedures, and systems.
Maintains and applies broad knowledge of practices and procedures in area of expertise. Keeps abreast of technological innovations in the information technology industry.
Creates and establishes performance metrics to determine acceptable levels of quality for various business functions and units.
Meets with outside vendors to determine the viability of products being considered to improve all areas of operational efficiency.
Engages in the typical responsibilities of a manager requiring planning, evaluating, organizing, integration, and controlling.
Other duties as required. This list is not meant to be a comprehensive inventory of all duties and responsibilities assigned to this position.
Supervisory Responsibilities
Responsible for supervision of the group involving staffing, conducting performance appraisals, training and developing subordinates, promotions, salary increases, termination, and disciplinary action.
Skills, Experience and Requirements
Qualifications 
To perform this job successfully, an individual must be able to perform each essential duty satisfactorily. The requirements listed below are representative of the knowledge, skill, and/or ability required. Reasonable accommodations may be made to enable individuals with disabilities to perform the essential functions.
Education And/or Experience
Bachelor's degree and five or more years of related experience; or six to eight years of related experience and training; or equivalent combination of education and experience. Graduate degree preferred. Minimum three years of experience leading a team.
Skills
Ability to lead a diverse organization through completion of initiatives that are broad in nature.
Process improvement experience desired.
Able to write reports/correspondence and present information and respond to questions from executives/customers.
Must be comfortable with aggressive schedules, setting direction and priorities.
Uses a high level of diplomacy.
Mathematical Skills
Ability to work with mathematical concepts such as probability and statistical inference.  Ability to apply fractions, percentages, ratios, and proportions to practical situations.
Reports To
Salary Range
Compensation: $91,800.00/Year - $124,200.00/Year
Department Summary
DISH is a Fortune 250 company with more than $13 billion in annual revenue that continues to redefine the communications industry. Our legacy is innovation and a willingness to challenge the status quo, including reinventing ourselves. We disrupted the pay-TV industry in the mid-90s with the launch of the DISH satellite TV service, taking on some of the largest U.S. corporations in the process, and grew to be the fourth-largest pay-TV provider. We are doing it again with the first live, internet-delivered TV service – Sling TV – that bucks traditional pay-TV norms and gives consumers a truly new way to access and watch television.
Now we have our sights set on upending the wireless industry and unseating the entrenched incumbent carriers.
We are driven by curiosity, pride, adventure, and a desire to win – it's in our DNA. We're looking for people with boundless energy, intelligence, and an overwhelming need to achieve to join our team as we embark on the next chapter of our story.
Opportunity is here. We are DISH.
Benefits
From versatile health perks to new career opportunities, check out our benefits on our careers website.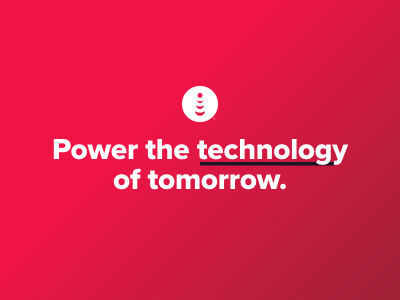 Connect with DISH