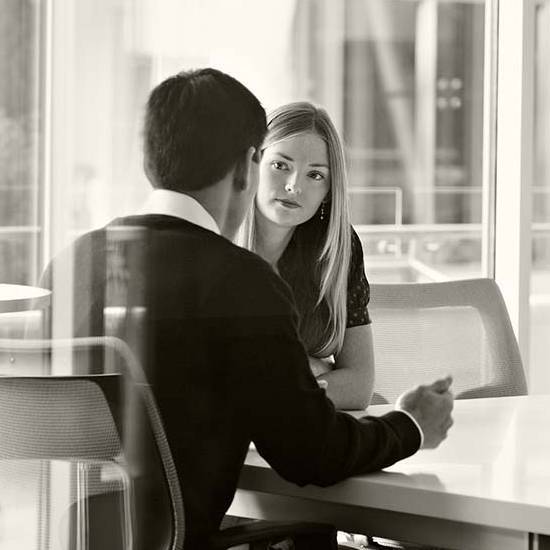 Now that you're up-to-date on the state of tech hiring, it's time to use these insights to discover and connect with top tech talent.
---
Connecting you with the skilled technologists who provide the best possible fit for your most important roles is our passion. The following are just a few of the ways we can help you get in front of game-changing tech professionals:
Whether you have one job you're focusing on or you need to post in bulk, we've got you covered. Promote your posts on Dice and gain exposure to 1.5 million monthly tech professional visitors. We'll also cross-promote your jobs on sites where technologists are most active.
Whether it's boosting your posts for maximum effect, building your brand as an employer through Dice solutions or participating in our Virtual Career Events, there are so many opportunities to get yourself out there in a big way.
Our Sourcing Services program is designed to take the sourcing and screening work off of your plate, allowing you to focus your time and energy on the things that only you can do.
---
Dice is a leading tech career hub connecting employers with skilled technology professionals and providing tech professionals with career opportunities, data, insights and advice. Established in 1990, Dice began as one of the first career sites and today provides a comprehensive suite of recruiting solutions, empowering companies and recruiters to make informed hiring decisions. Dice serves multiple markets throughout North America.
Job Posting Data – Provided by Emsi Burning Glass
To gather these insights, job posting data was provided by Dice's partner, Emsi Burning Glass, which has a database of more than 1 billion current and historical job postings worldwide. Dice analyzed over 1.5 million tech job postings in the U.S. To gather our specific dataset, we filtered for "Information Technology" jobs with hours that fall under "Full Time," "Part Time" and "Not Listed," as well as job types that are categorized as "Permanent," or "Not Listed." The datasets used for the "Employers" section were gathered by using the above criteria, with an additional filter for job postings that only derive from employer sites.
Apply Rate Data – Provided by Appcast
These insights are based on candidate application data provided by Dice's partner, Appcast, the leading provider of programmatic recruitment advertising technology. Since 2014, Appcast has powered 610 million job postings, generated 7.4 billion ad clicks, and managed $600 million of ad spend. To gather this specific dataset, Appcast analyzed jobs posted from July 1, 2021 through August 31, 2021. It limited the data to jobs that a candidate would be directed to apply to on an employer's applicant tracking system (ATS) and to job functions and job titles that fall under the classification of Technology. Titles were normalized prior to classification. Any location-based data is inclusive of a standard commutable metro region. The total apply rate calculates the number of clicks – regardless of whether the click was paid for, unpaid or organic – that it took to produce an application on an ATS for a given job.
---
We would love to hear what you think about Dice and Dice's Q3 Tech Job Report. Click here to record a video sharing your thoughts and you might be featured on our social media pages!
Join thousands of companies using Dice solutions.