As with previous quarters, companies seem intent on hiring technologists to fill a variety of organizational needs, from developing software to building out networks and analyzing data.
Compared to a year ago, hiring has largely leveled off at an elevated level for many technologist jobs, including network engineer, program manager and computer support specialist roles. For other roles, however, employer demand remains ravenous: cybersecurity engineers (up 31 percent quarter-over-quarter), back-end developers (up 79 percent quarter-over-quarter) and front-end developers (up 33 percent quarter-over-quarter) are some of the most notable beneficiaries of this trend.
What's behind the hunger for cybersecurity? Many companies are allowing employees to work from home on either a full- or part-time basis, which has made securing the tech stack against internal and external threats a bit more complex. Highly specialized cybersecurity experts can handle the challenges of these modified workplaces. In addition, the U.S. government has made cybersecurity a huge policy concern, with the White House bringing together prominent companies (including Microsoft, IBM and Amazon) to expand the hiring and training of the country's cybersecurity workforce.
---
Top 50 Tech Occupations by Job Posting Volume
Quarter-over-Quarter % Change, Q2 2021 to Q3 2021
---
Top 15 Tech Occupations by Job Posting Growth
Growth % from Q2 2021 to Q3 2021
Only occupations in Top 100 by posting volume considered.
The continuing drive for front-end and back-end developers hints at companies building out their web properties. As the economy stabilizes and organizations everywhere shift to their long-term roadmaps, technologists are needed to build out secure websites and apps for everything from customer service to e-commerce. These technologists also represent the "tip of the spear," as their work is a culmination of multiple teams' efforts, including designers, data analysts, project managers and more.
For technologists everywhere, these broad-based hiring trends are good news: No matter what their skill set or background, chances are excellent that companies out there will need their skills to enact their ambitious plans through 2022 and beyond.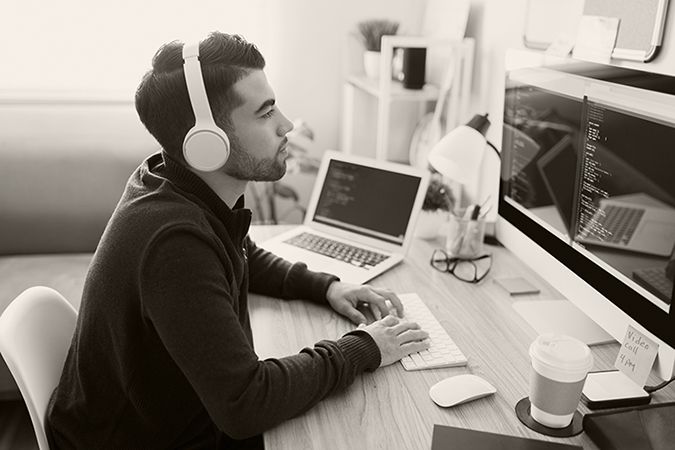 Using tech job application data from our partner Appcast, the apply rate data* highlights the tech occupations with the highest average apply rates in Q3.
Software QA Engineer ranks first with an average Q3 apply rate of 10.15%. This comes in addition to ranking ninth in overall job postings in Q3. IT Project Manager ranks second with an apply rate of 9.24% and Business Analyst ranks third with an apply rate of 8.52%.
*Apply rate is defined as the percentage of apply clicks that result in a completed application.
---
Top Occupations by Tech Job Apply Rate
---
New Tech Job Postings for the Top 15 Occupations – Last 18 Months
Senior Software Developer
Java Developer / Engineer
Computer Support Specialist
Hire the Tech Talent You Need, Now.