---
While Tampa Bay made its presence known in the national sports conversation earlier this year by winning NFL and NHL titles, for technologists and organizations alike, the city's more recent title is likely of greater import: In August 2021, Forbes ranked Tampa Bay as the top emerging tech city in the United States, edging out other contenders like Miami, Nashville and Austin.
Like many of the hubs on the rise, Tampa has a burgeoning startup scene, fueled by tech-related investment from names like Bill Gates and Jeffrey Vinik, as well as projects like the Embarc Collective, supporting at least 100 early-stage tech companies. And as with most vibrant startup scenes, VCs are also playing a big role in Tampa Bay's emergence, with Marc Blumenthal's Florida Funders serving as one prime example.
In addition to its tropical weather, proximity to the ocean and myriad tourist attractions, the city remains one of the more affordable metro areas in the country, sitting more than four points below the national cost-of-living average (COLI index). Tampa also offers a range of four-year universities, including the University of South Florida, rated by Niche as #16 on the list of Best Colleges for Information Technology in the U.S.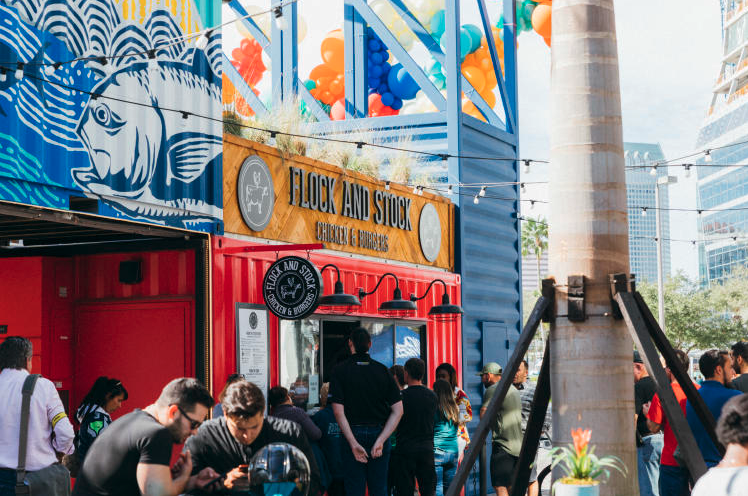 "Just east of downtown, the Channel District, also known as Channelside, has undergone a rebirth, from a gritty warehouse zone serving the Port of Tampa to a hip, densely populated neighborhood of converted lofts, luxury apartments, and high-rise condos. Sparkman Wharf, perched along Garrison Channel, is a go-to dining-and-cocktail hub, with local-fave restaurants in kiosks serving takeaway that can be enjoyed in the open greenspace or at plentiful picnic-style tables."
Living and Working in the Big Guava:
QoQ Growth: -1%
Q3 Tech Job Posting Rank: 19
Top Hiring Organizations:
Citi

Verizon

Mettler Toledo

Infosys

Nielsen

Pfizer

Anthem Blue Cross

Hillsborough County

Teco Energy
Top Occupations:
Software developer/engineer

Cybersecurity engineer

Project manager

Network engineer/architect

Java developer

Business analyst

Application developer

IT project manager
Average Tech Salary: $87,809
---
City of Innovative Notions
Boston, one of the oldest cities in the U.S. and no stranger to "firsts" (first public park, first public school, first subway system in the nation), earned the nickname "City of Notions" in the early 19th century, which resonates just as soundly today. With more than 50 colleges and universities, including world-class institutions like Massachusetts Institute for Technology (MIT) and Harvard University, Boston and its surrounding areas are brimming with potential in the thousands of future technologists.
Bostonians pride themselves on a lot of things — beer, sports teams, their accent — but near the top of the list is being a hub of innovation. Boston has earned a reputation for innovation for many years, including this year, when Innovation Cities named Boston second on its list of World's Most Innovative Cities. Events like Hubweek, in which more than 100 companies from around the area converge to share and discuss new technological breakthroughs, keep the city innovating.
That's in addition to investments from innovative companies like Amazon, which announced earlier this year that it will expand its Boston Tech Hub and create 3,000 new jobs over the next few years (adding to the $6.2 billion investment in Massachusetts and 20,000 jobs created across the state in the last decade).
"The pace of development-driven change in the South End, especially in the area toward where [the Massachusetts Turnpike] meets I-93, has been head-spinning since the Great Recession, adding millions of square feet of residential and commercial space and upending streetscape and vibe of much of the neighborhood. And it's continuing with projects [that include] the Exchange South End, a 1.6 million-square-foot, four-building technology and life sciences hub carved from the demolished Boston Fower Exchange site."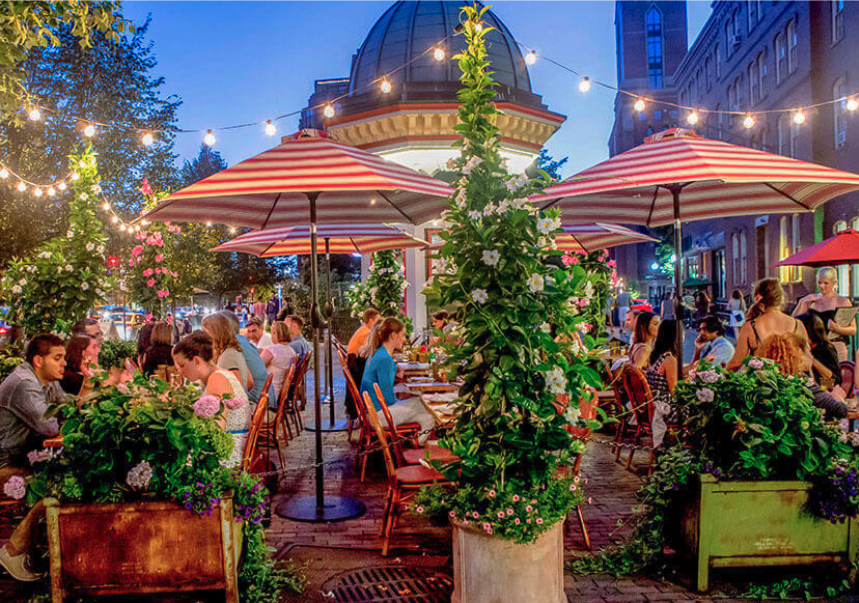 Photo: exchangesouthend.com
Living and Working in the City of Innovative Notions:
QoQ Growth: +11%
Q3 Tech Job Posting Rank: 10
Top Hiring Organizations:
Liberty Mutual

Takeda Pharmaceuticals

Harvard Business School

Lookout

Iboss

Amazon
Top Occupations:
Software developer/engineer

Senior software developer/engineer

Network engineer

Project manager, business analyst
Average Tech Salary: $111,096
---
Philadelphia, Pennsylvania
Last year, the Philadelphia Mayor's Office announced a sweeping initiative, backed by $500,000 in funds, to make the city into a diverse tech hub. This PHL: Most Diverse Tech Hub initiative couldn't have come at a better time, considering the tech industry's growing focus on issues of diversity, equity and inclusion. "Philadelphia has all the ingredients to become a national leader in fostering a diverse, innovative tech sector," Mayor Jim Kenney wrote in a statement, "with a specific focus on ensuring more Black and brown Philadelphians are trained with the skills they need to succeed in one of the fastest growing and most lucrative industries."
The initiative will include funding for educational efforts such as Coded by Kids, Campus Philly and Venture for America; more money will go to a group called Technically Media, which will manage a partnership that seeks to connect local employers with a diverse talent base.
Long before the initiative, Philadelphia had already become a sizable tech hub in its own right, thanks in large part to big corporations (including Comcast, Deloitte and Accenture) that need tech talent, as well as a handful of prestigious colleges and universities to generate a steady pipeline of new technologists. Technologists living in Philadelphia also have easy access up and down the East Coast to major tech hubs such as Washington, DC, New York City and Boston — but with a lower cost of living, which is great news for any startups trying to bootstrap their way to profitability.
The hunger for tech talent is one key reason why, between the second and third quarter of 2021, tech job postings in Philadelphia stayed relatively flat while declining slightly for other tech hubs. Going forward, Philadelphia's emphasis on expanding its tech community could translate into significant job growth.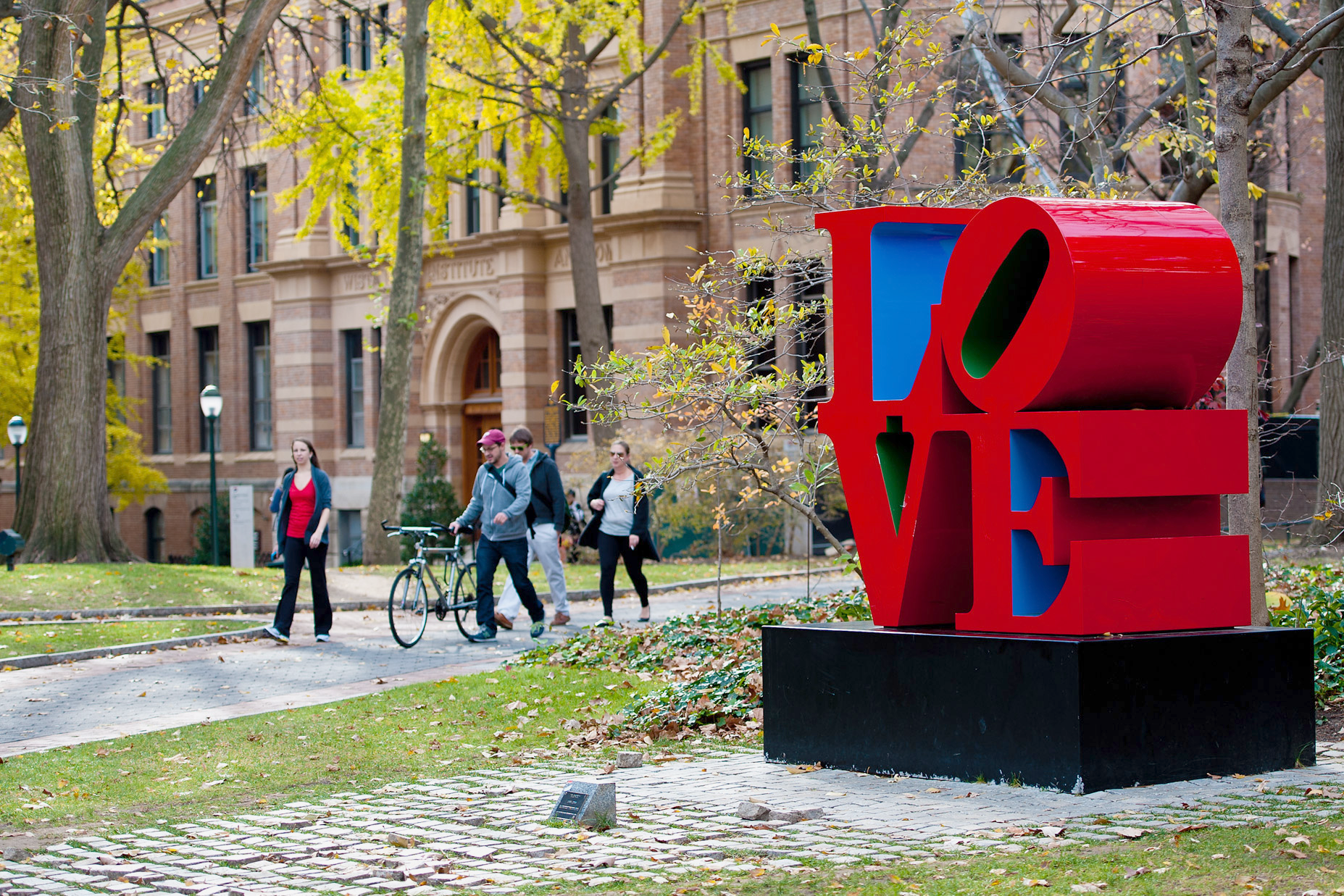 University City is a West Philadelphia neighborhood that earned its moniker thanks to the presence of several nearby schools, including the University of Pennsylvania, Drexel University and University of the Sciences. It features cool museums (such as the Penn Museum and the Institute of Contemporary Art), great music venues, bookstores, farmers' markets and more. There's also a wide variety of breweries, restaurants and clubs to keep you fed and entertained.
Living and Working in the City of Brotherly Love:
QoQ Growth: 0%
Q3 Tech Job Posting Rank: 17
Top Hiring Organizations:
Deloitte

Comcast

Accenture

VMware

University of Pennsylvania

Penn Medicine

IBM

Wells Fargo
Top Occupations:
Software developer/engineer

Project manager

Network engineer/architect

Cybersecurity engineer,

Business analyst

IT project manager

Systems engineer

Program manager
Average Tech Salary: $91,670
Tech hiring is competitive. Dice has a solution for that.