Knowledge Center
---
How do I change the email address on my profile/account?
Updated June 15, 2021
---
Keeping your email address current helps employers contact you about great job opportunities.

Dice clients may have opportunities that aren't posted. Plus, employers can proactively contact you when you're a fit for an opportunity you might not have checked out yet. Let's get started!

To change your email:
Sign into your Dice account, click your name in the header, and select Settings.
Scroll down the page to the Email section, and click Change Email.
Enter your new email address and click Update Email.
Note: Your updated email address will be your new username to log into your Dice account; your password will not change.
Don't worry - your personal email address won't be shared on your profile if you chose to make it visible for employers and recruiters. However, you do need to make sure to remove your email address from your resume, if included. Learn more.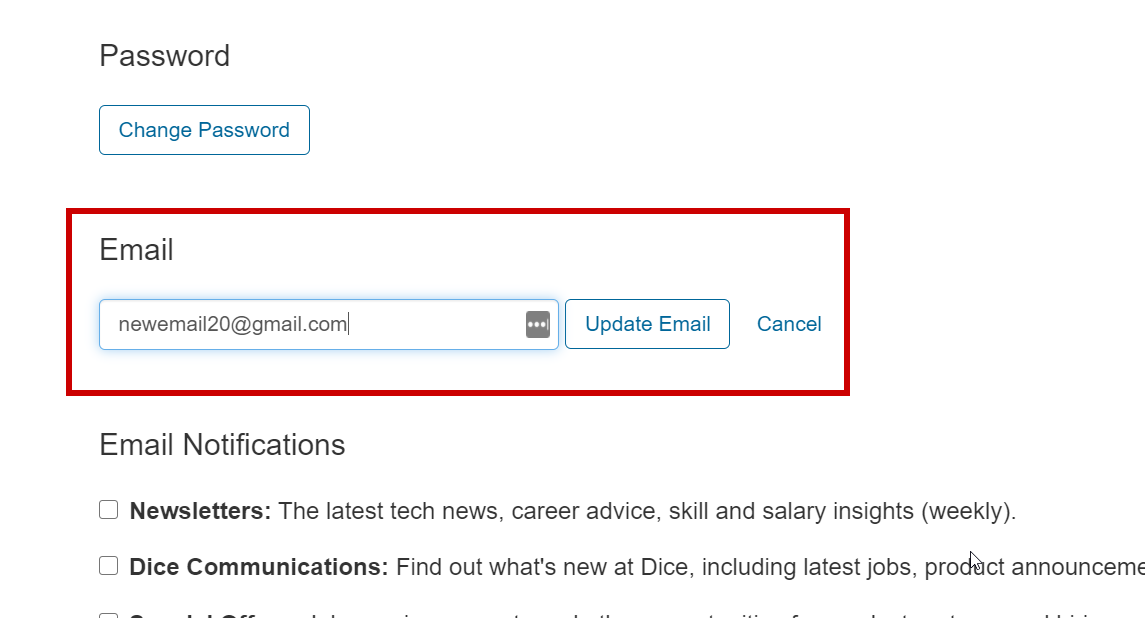 Questions? Issues? Contact Product Support anytime by emailing techsupport@dice.com.
Prefer to talk on the phone? Call us Monday-Friday, 8am to 5pm CST at 888-321-3423.