Knowledge Center
---
Jobs | View a Recruiter Profile
Updated June 15, 2021
---
Find your dream job through a recruiter you trust
Dice now gives recruiters and employers the ability to create a Recruiter Profile so that they can share a profile photo, cover photo, description of themselves or their company, recent hires and additional opportunities, upcoming events, and other tech-related news.
Recruiter Profile helps you find the right opportunities. Now you can:
Discover the recruiters who are open and transparent before you engage

Identify your ideal tech focus by seeing what other roles a recruiter posts
Learn about an employer's expertise by reading a recruiter's latest news and upcoming events
Finding Recruiter Profiles
When employers look for the right candidates, they may share their profile with you directly. You can also find Recruiter Profiles in your job search, as some employers choose to attach their profile to the detailed job view. You can find it beneath the recruiter's name: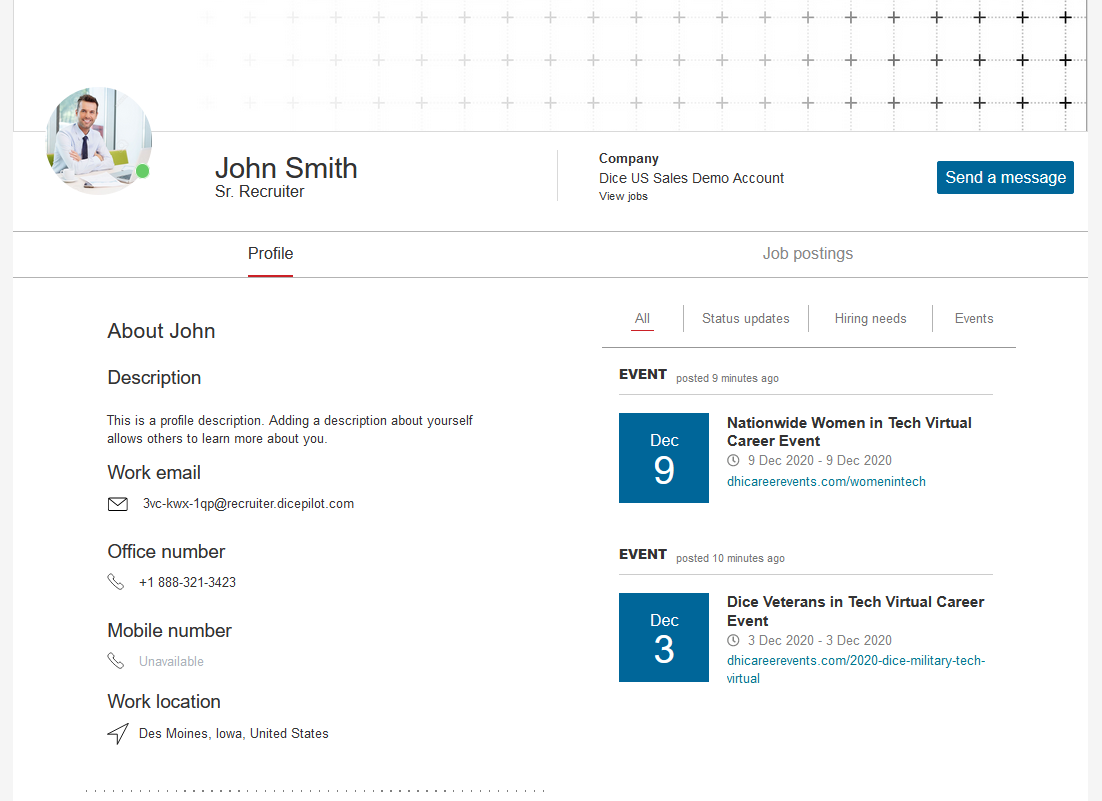 Remember, the perfect job might include more than your search filters, so look for a Recruiter Profile to see if the culture and the tech focus are right for you!

Questions? Issues? Contact Product Support anytime by emailing techsupport@dice.com.
Prefer to talk on the phone? Call us Monday-Friday, 8am to 5pm CST at 888-321-3423.